If you are a blogger then you must be aware about traffic and its value in your blogging career. Traffic is really fundamental for every blog and to make your blog successful you always need traffic, without traffic you can't get anything from your blog but now Most common problem faced by many blogger is that they are not getting enough traffic to their blog although they are publishing many articles and shares their article on various social networking sites and social bookmarking sites. Social networking and bookmarking sites are always good to drive traffic but these days blogging community also played a crucial role to drive massive traffic. Top 10 Free Responsive Blogger Templates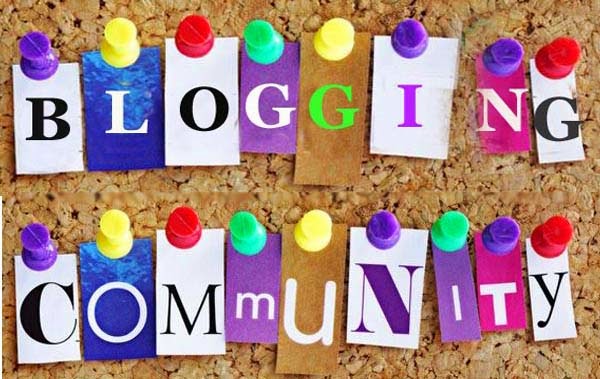 There are lots of blogging communities but today I'm going to reveal some best & top blogging communities from where you can get some referral traffic to your blog by sharing your blog post there. Not only traffic also you can make some quality backlinks from these communities as well, because most of these communities have high PR and high DA. So join now with these top 15 best blogging communities to drive massive traffic to your blog

Benefits of joining to Blogging Communities
Blogging communities can benefit you in several ways including …..
Increase in blog traffic.
Increase in Domain Authority (DA).
Improve your Alexa rank in short time
Get high quality Backlinks
Its help your blog post to rank in search engines to drive organic traffic.
You can learn many things from others post and can get new idea for your new article.
Meet a lot of active pro bloggers and get advice from them.
Build up following and a good readership of your blog.
List of Top 15 Blogging Communities To Drive Traffic
Here is the list of top & best 15 blogging communities that will help you to get massive traffic to your blog
Blog Engage
Blog Engage is the most popular blogging community in blogosphere. Blog Engage was found by Brian Belfitt in 2007 and now it has more than 4000 active bloggers. Although Blog Engage is a premium blogging community but believes me it is really worth to invest money for one time only. If you really want to interact and build readership with other bloggers then Blog Engage is the best place for you.
Kingged
Kingged is a blogging community where bloggers share their blog posts in several categories and interact together by commenting. By using kingged you can drive some referral traffic and good comments in your post. It is very easy to use, just share your post URL in desire category with a good description and get kingged (vote). Not only traffic and comment also you can earn some money from knigged. Most of the bloggers use it including me and I use it regularly and the result I've got is very good. So join in this community ASAP to drive traffic and connect with your favorite bloggers.
BizSugar
BizSugar is another largest world level blogging community. Most of the bloggers use it to promote their blog post over worldwide. It's very easy to use just sign up and share your post, but your first article go through moderation process and once your first article get approve then you are free to submit your another post.
Klinkk
Klinkk is a new awesome community founded by Erik Emmanuel. Most of the pro and newbie bloggers use it to drive traffic. It's easy to join but after joining you cannot submit your post instantly, after joining you need to read and up vote others post then you can submit yours.
DoSplash
DoSplash is also a new blogging community founded by Jane Sheeba from ProBloggingSuccess. Many top blogger are in this community. But sing up is not quite straight forward, if you want to be a member then you need to send a request by filling up a sign up form and your account will be created manually in 2-3 days. From this community you can interact with your fellow bloggers which is helpful to increase your blog visibility in blogosphere.
Blokube
Blokube is also one of the most famous and popular community for blogger. Many blogger use it to promote their blog post although it is quite same as above listed communities. The registration process is simple and it's free.
Inbound
Inbound is another great community which has large number of active bloggers. Just sign up and share your post, if you get high votes on your submitted post then your post get in to the home page and in return you will get massive traffic to your blog.
IndiBlogger
IndiBlogger is a blogging community for Indian blogger and almost all Indian blogger are in this community. It is free to join for everyone and similarly operated like other community, but after joining your first post will go through manual submitting process by Admin and after that you can post the blog post URL. Although it is similarly operated like other community but it also has some unique features like India Rank, Bloggers Meet, IndiForums, and IndiVine which makes it different from others. IndiBlogger is quite helpful to make new blogger friends around your cities.
ManageWP
ManageWP is a community for WordPress users. ManageWP enable people to freely share and vote on content about all things related to WordPress. So if your blog is related to WordPress tutorial then this community is heaven for you.
Blog Catalog
BlogCatalog is a social networking service for bloggers that allows members to submit their blogs and create their unique personal profile in order to find and communicate with other bloggers.
5 more Blogging Communities
Conclusion
That's all friends. These are the top 15 best blogging community that will help you to drive massive traffic to your blog in a short time. If you are a newbie and struggling to get traffic to your blog then join all these top 15 blogging communities and share your post, I'm sure you would get positive result from the day one, but don't spam in these community, if you spam in these community then your account may be closed by the Admin which can destroy readership of your blog.
I hope you like this article and hope you will join these communities ASAP. After joining on these blogging communities please share your experience with us. If you think I missed any other top blogging community and should have been added to this list then let us know in your comment.