Netflix is the popular legal movie Streaming website, which is available on the internet. Here on this site, you will find tons of movies, TV Shows collection through which you can enjoy watching it anywhere you are. When it comes to get entertained then the best way is to watch Comedy movies in your free time. Almost everyone loves watching comedy movies on Netflix. Comedy Movies make everyone laugh; sometimes it can also make people cry too. Suppose, you are stressed from your everyday work watching comedy movies while sitting at home can forget all the worries away. Got a Netflix with you, then sit and chill at home and enjoy Netflix best comedy movies of 2017.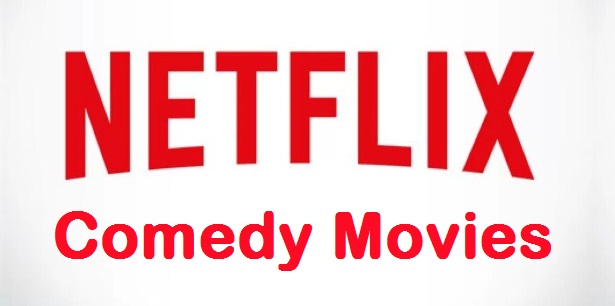 Therefore, if you are looking for funny movies on Netflix then here we have listed the best comedy movies of all time, which you can watch and brighten your day while watching at home. Comedy movies have achieved lots of public responses every year, where you can get to see the unexpected twist and the right timing. So, hold your laughter and watch the best funny movies of 2017. Let's begin with it.
Top 20 Best Comedy Movies on Netflix 2017
1. Grownups
This film is about five former basketball teammates. After 30 years, they all gather with their families for their coach's funeral and also a weekend on Fourth of July at a lake house. Meanwhile, all the five friends have realized that just because they have become old and started a family that doesn't mean that you have to grow up. The movie is all about fun and full of laughter. If you haven't watched it then you must watch it on Netflix. So this is also one of the funniest movie on Netflix.
2. Chef:
This movie is all about a head chef who quits his job in a restaurant. Later, he began to start his food truck business in order to reclaim his creativity on food while patching up things with his families. So, what happen next, that you have to watch the movie right? This movie is fun to watch where you can see lots of different styles of delicious cooking and the struggle of a head chef and his personal life with his family.
3. Game Plan:
This movie is also the best comedy movie on Netflix of all time. This movie is all about an NFL quarterback, who is living his bachelor's life where he got everything in his life. One day, he discovers that he has an 8 year old daughter from the past relationship. Here, in this movie we got to learn so much and apart from that, you will find lots of funny scenes and also learn about the father and daughter relationship and much more.
4. Adventure Land:
Adventure Land movie is based during the summer of 1987, where a recent college graduate took a job at the local amusement park; through which it will give him a perfect time to prepare for the real world. Meanwhile, there he meets a co-worker at the amusement park with whom he has developed a relationship between them. This is a comedy film which was released on April 3rd, 2009. That has received more than a million worldwide at the box office.
5. Mean Girls:
This movie is an American teen comedy film, which is directed by Mark Waters. This movie is all about a sixteen year old homeschooled girl along with her Zoologists parent move to United States after 12 years. What Happen next? She encounter with the most popular cliché girls at her new school and until she made a mistake by falling in love with a guy of the alpha plastic girl.
6.13 Going on 30:
This movie is about a girl who makes a wish on her 13th birthday, until when she wakes up as 30 year old women. All thanks to the wishing dust that all her wish comes true, where she got her dream apartment with a knockout body, an athlete boyfriend, a dream job; in fact her life was perfect. Not until she realise what she want is her childhood best friend, but she found out he has grown up and not the same anymore. Well, this is also a comedy cum Romance movie which you might love watching it again on Netflix.
7.10 Things I hate About You:
This story is based on the William Shakespeare's play "Taming of the Shrew". Here, in this movie is based on a girl who is pretty, popular teenager who can't go out on a date until her ill-tempered older sister goes on a date. Therefore, this movies seems to be interesting right, it is full of romance cum comedy scenes which you might love watching it again.
8. The ZombieLand:
The Zombieland movie is based on a shy student who is trying to reach to his family that lives in Ohio. On his way, he encounters three strangers and together they started on a road trip to find a Zombie free place to stay. Even though this is a comedy-horror movie, you will love watching it as you will find lots of funny scenes that might refresh your mind.
9. The Other Women:
This film is based on three women who are romantically in love with the same men. Until they found out that their boyfriend is married, they have decided to take revenge on their boyfriend. Hence, this movie is fun to watch you might love watching it. What happen next? How the trio revenge ends up. It is interesting for those who have been cheated by their boyfriend in real life, learn some tricks in a funny way.
10. The Pacifier:
The Pacifier movie revolves around an undercover cop who fails to save the scientist, who has developed a top secret device. After failing it, he was assigned to protect five Plummer kids from the enemies of their late father. Meanwhile, he also has to come up with the rebellious teens, child care and a school official and much more. This movie is full of action and funny scenes which may make you laugh.
11. The Dumb and Dumber:
This film is all about a two good hearted people yet dumb friends, played by Jim Carey and Jeff Daniels. The story revolves around the adventure of the two stupid friends Harry and Lloyd, where they set out on a road trip to return a briefcase with full of money to its owner. During the road trip, they come across many obstacles that are after the briefcase, but the question is whether they have returned a briefcase to its rightful owner or not.
12. Liar Liar:
Lair Lair is another comedy movie, which revolves around a first track lawyer, habitual liar and a divorced father who built his whole career by lying. Until then, when his son wished that his father can't lie for 24 hours. Interesting right, at the end how the lawyer copes up with wish that his son made, where he tell nothing but the truth.
13. Scary Movie:
Don't go with the name, this movie is a parody which is based on the thriller movie like I know what you did last summer, Scream. Meanwhile, this movie is set up where a group of friends accidentally hit a man during a car ride. After seeing the man dying, the group of friends decided to dump the body somewhere. However, after a year, they have been stalked by a masked serial killer. The count of the victim bodies were increasing, while Cindy who is a friend of the others must survive as she has seen in the movie lol. Funny right, you can watch it again on Netflix and brighten up your day from all the stress.
14. We're the Millers:
This movies is one of our all time favorite comedy movie, we're the millers. Here in this movie, the story revolves around a drug paddler, who was forced by his boss to smuggle a huge shipment of weed from Mexico. Therefore, in order to fulfill his boss's order he asked the broke stripper and two teenagers to join him and pretend to be on a family holiday. The journey goes on, how they come across many obstacle and you will find full of fun while watching the movie.
15. Just go with it:
Just go with it is an American Romantic Comedy movie, where the story revolves around a successful plastic surgeon who convince his assistant to like his wife which is soon going to be ex-wife. Furthermore, the doctor must pretend as a married man as he has been lying to his girlfriend. Until then covering one lie turn into huge lies. The following movies are pretty interesting as you can see full romance and comedy as well. You can also find out how the love turns into love triangle.
16. The White Chicks:
This movie is all about two FBI agents, who were unsuccessful in their first mission. Later, they two have become disgraced FBI agents. Until then, in order to save their position in the FBI they have decided to go undercover in an abduction case. Here, they have disguised themselves into two spoiled daughters of a business tycoon as Brittany and Tiffany. The journey goes on until when they stuck in hilarious situations between their love and job. This movie begins with laughter and ends into laughter as well.
17. Crazy, Stupid, Love:
This movie revolves around a middle-aged husband's life, when his life takes a drastically change when his wife ask him for a divorce. So, to rediscover his manhood the husband took help from his bachelor cum womanizer friend and to teach him how to pick up women. However, this movie might be boring as there is lots of romance but later it turns into full comedy.
18. The Little Rascal:
The little Rascal is a kids comedy movie, where the story begin with a group of boys of the He-man woman haters club. While Spanky is the president of the club and best friend Alfalfa has been chosen as the driver for the prize winning go-kart race competition. Meanwhile, Alfalfa is in love with his dream girl Darla, all the boy tries to break the two apart but eventually they have burn down the club house. This movie is interesting to watch and since it is a kid's movie you will love watching it along with your family.
19. Easy A:
This movie revolves around a teenager who spread rumour about losing her virginity to one of her friend. Until when a girl overhears both of their conversation, it has spread to the whole school just like a wind. Now, what happen next, the following movie is based how she tackles the rumour all alone and how she gets popularity all over the schools with lots of comedy scenes.
20. The Princess Diaries:
This movies is based on a teenage girl who lives with her mom and a black and white cat in San Francisco, she was living a perfect normal life. Until when she discovers that she is the heir to the throne in one of the European country called Genovia. Meanwhile, she struggles with her new life along with her best friend Lily and her brother Michael. The following movie goes on to the next level, where she has to make a choice and make a decision at the Genovian's Independent Ball.
Conclusion
So, guys, all these are list of the top comedy movies of 2017 which you would want to watch on Netflix. Well, all these movies are amazing to watch and also have great stories where we could learn and entertain ourselves. So, what you need to do is enjoy watching these best comedy movies on Netflix along with your families and friends anytime you want. Apart from that, there are latest comedy movies which are yet to get released on Netflix. Do comment on it and share if you have any comedy movies in your mind other than the lists in the above.