Utorrent has been always a favorite to torrent downloaders or torrent client. Downloading Movies, any videos, softwares and other stuff from torrent sites uTorrent has always remained at the fingertips of every torrent users until it was bought by BitTorrent, Inc. After Utorrent was bought by BitTorrent, Utorrent was filled with spammy and annoying ads which cannot be closed in no way and finally it has resulted into closed source.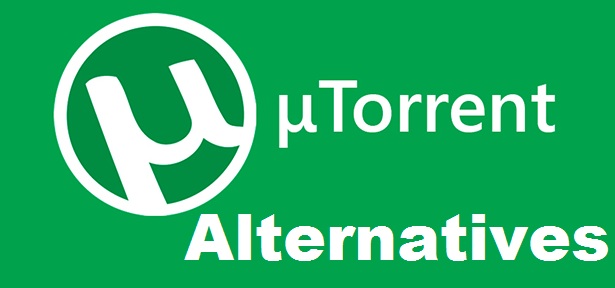 Although Utorrent is closed yet there are still some people using Utorrent while most of you may not be comfortable using. So, if you are a Utorrent user and looking for some best utorrent alternatives then dont worry here we are going to share a list of top best alternatives of Utorrent that you can use and these torrent clients are trust worthy. As there are several Torrent clients, it will be a bit difficult to choose the best and trustworthy one because choosing the untrustworthy may lead to damage or spread of malware on your PC. So, you need to careful enough of such suspicious sites. Well, below are the listed top 10+ best Utorrent alternatives for you. Check it out!
Top 10+ Best Alternatives of Utorrent To Download Torrent Files with Full Speed
#1: BitTorrent
BitTorrent is one of the best alternatives of Utorrent by BitTorrent Inc. If you are looking for aUtorrent alternative then BitTorrent is just a right choice which is an Utorrent inspired version that you can give it shot.  The functions of BitTorrent are more or less similar to that of Utorrent except for the logo and colors otherwise, the features and functions are just alike. Just like aUtorrent, BitTorrent does come with ads which may be disturbing and annoying. But, there is a pro version of the client that you can purchase and you will get several other exciting features. In Utorrent, the users have no access to create a torrent file, however, with BitTorrent, you can do such thing too.
#2: Tribler
Tribler is another best alternative of Utorrent that you can opt for. Tribler is an open source free torrent client and it provides anonymity to its users, unlike other BitTorrent clients that do not offer its users. Tribler offers its users a network like Tor which is a resemblance of an onion in order to download any torrents. This torrent client also comes with an amazing inbuilt search engine bar through which the users can search for their related torrent files easily.
#3: TorrentFlux
TorrentFlux is again a very famous torrent client and can also be considered as one of the best alternatives. This client allows it, users, to take in charge of BitTorrent transfers from all over the place and anywhere. TorrentFlux utilizes web-based front end which is highly configurable for which it makes easy to install any web server. It has also got a very simple web server which is very much easy to understand and get access from other websites too.
#4: Shareaza
Shareaza is yet another best alternative of Utorrent that you can choose for downloading or uploading any Torrent files. This cool Torrent client comes with a very good interface with lots of color schemes that catch the user's attention. The users can download their favorite unlimited videos, music, movies, photos and much more through Shareaza Torrent client. Not only that, the users can also share the pictures with their loved ones with the support of MP3 players and iPod. The users will also get the chance to get connections with their friends.
#5: OneSwarm
OneSwarm is great torrent client for downloading various torrents files. This torrent client is a peer-to-peer tool that provides all the users an explicit authority on its privacy for downloading torrent by giving them the opportunity to find out about data shared. Those data that were shared through OneSwarm can be made public and can also be shared with your friends too. And because of this box approach, the OneSwarm torrent client is also called as a friend to friend data sharing (F2F).
#6: Tomato Torrent
Tomato Torrent might not be that popular but serves as one of the best alternatives. So, if you are looking for the best alternatives then I would say Tomato Torrent is also a perfect option through which you can download your favorite videos, pictures, and other Torrents files. This Torrent client is built on BitTorrent 4.2 that has the facility in keeping all the track of all your recent Torrents and all your saved files. The most interesting feature of Tomato Torrent is the upload rate setting for torrents as it starts seeding.
#7: Tixati
Tixati is another top Utorrentalternative that you can choose for any torrent downloads in case you are looking for the best open source. This torrent client offers with free ads as well as free from crapware. It also comes with a various range of options that can be used for both the pro users and also for beginners. This Torrent client has a useful and amazing feature called channels through which you can connect with other channels and then share the files with peers and seeders.
#8: Transmission
Transmission is best for those who people who are using Mac or Linux systems. Windows Operating System users can also get this client from the third party websites and you will get the Windows version out there. Transmission comes with a very clean and free from ads and crapware. Not only that, this torrent client is also an open source client.
#9: Vuze
Vuze is another best alternative Torrent client of Utorrent that you can use. It is a closed source torrent that comes with ads while installing. The interface of Vuze also comes with ads. There is a Vuze Plus supported but the users need to buy through the use of Vuze additional features. Some of the interesting features of Vuze are like file converter, RSS subscription, media player, plugin support, bandwidth control, remote control, filters and much more. So, through the use of Vuze, the users can now download any videos as well as play them.
#10: qBitTorrent
qBitTorrent client is also another best Utorrent alternative that you must have for any torrent files download.  The users can use this simple torrent client without facing any hassle. Through qBitTorrent, the users can search for the right torrents files and the download it on your device without the need to download .torrent file on your PC first. qBitTorrent is available for free with ads embedded in Android app or also in software.
#11: Deluge
Deluge is a great torrent client that you can give it a try for any torrent downloads. The best part about this torrent client is that, it does come with ads contains and other crappy ads. This torrent client also supports auto seeds torrents which can be customizable. Not only that, it also supports AppleScript compatible for Mac users. Although, the functions are similar to Utorrent, but the search engine bar of this Torrent client Deluge is different. Here, you will have to just search your related keywords easily while in Utorrent, you have search through filters as well as must provide the sources too.
#12: rTorrent
rTorrent is yet another alternative of Utorrent. It is also a client of BitTorrent for the purpose of ncurses. It also makes use of the lib torrent library. rTorrent is written in C++ which gives importance its efficiency and speed as it delivers features which are found in GUI clients based in ncurses.
Conclusion
So, these are the top 10 best alternatives of Utorrent that you give it a try for any sort of torrent files download. All of these Utorrent clients are best having different features in store. You can select anyone of the above torrent clients and start downloading your favorite movies, music, videos, pictures, and much more. So check out these torrent clients and see whether they serve your need or not.