YouTube is the widest video sharing platform to upload, Like/Dislike, watch, and share videos. Even if you have not registered with YouTube, still you can watch any video but for uploading, only the registered users can do it. According to your needs, YouTube provides all kinds of videos that you wish to view. Did you know that you can also convert YouTube video to MP3 mp4 WAV AVI formats with the help of some best sites? No! Right? Well, you can actually!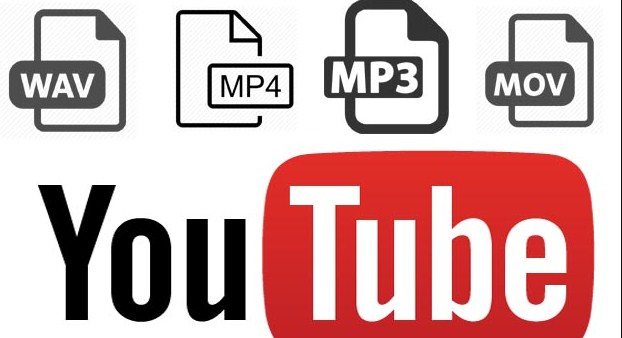 With the popular sites for converting YouTube videos, you can easily enjoy music for free. We know that you usually explore YouTube for videos and songs of your interest. As due to the slow network connection sometimes it takes lots of time to listen and watch the videos. When you have the reliable sites YouTube converter to mp3 or WAV then easily you can turn the video to mp3 or WAV format and enjoy on your device. So, if you wish to convert any songs to mp3 then we have listed the best sites that will help you in converting the YouTube Videos for free.
Top 10 Best Sites to Convert YouTube Video to MP3 WAV MP4 AVI
This is the one of the most reliable website that has the power and strength to convert any of the YouTube videos into mp3. This site also has the ability to convert any videos from sites like Facebook, MTV, Ustream etc. The most interesting thing about this website is it offers a different range of output formats such as MP3, WAV, FLAC, WMA, OGG, ACC and RA. Another thing about this site is, the site is compatible with most of the secured web browsers like Google Chrome, Firefox, UC Browser etc. This works on both Mac and Windows Operating system too. They are very easy to use, simply search the videos on YouTube, and then copy the URL, paste it in this website and within no time the video will be converted to mp3.
Fetchy is another best YouTube to mp3 converter site optimised for songs. Fetchy takes your video to the next level giving a new outlook converting into mp3. When you open the official website of Fetchy, one can ultimately agree that it has a very clean and fresh layout. If you are new with Fetchy and don't know how to convert video, then we will provide you some instruction. First go to YouTube and search for favorite video. Simply copy the URL link and paste it in the Fetchy search box and hit enter. That's all you need to do.
When it comes to safe YouTube to mp3 converter, Video Grabber would be the perfect choice. As a result, they come up with very advanced features like video converter, video downloader, and screen recorder with advanced search engine. With the help of Video Grabber, it offers you to download video from Daily Motion, Vimeo, YouTube, Tube chop etc. Now you can download the videos on your own desired format. Overall this website runs smoothly on Windows as well as MAC. All you need to do is search a video and paste the link in the official page. Now select whether video and audio format and then save it on your local disk.
YouTube is the simplest site to convert YouTube video to mp3. To start the process, you need no registration. All you need is a URL link from the video that you love and pasting it in the search box of the official page. The best thing why you need this converter is because you can use it in Linux, Mac, and iPhone. And any videos will be converted to mp3 in a very high- quality for completely free. Just wait for 3-4 minutes for the videos to get converted.
FLVto works exactly similar to other online free sites for converting video in to mp3. They work very easily, just go to YouTube and on the search box explore the videos of your choice. Now copy the URL and paste it on the FLVto web page. You can either convert your video in to mp3, mp4, mp4 HD, AVI, AVI HD. With the help of this converter, whether you are having, Mac, Windows or Linux OS, without any hard work you can convert videos.
The online websites to convert as many videos as you like into mp3 is never slowing down its access. The user interface of this website is very simple and easy to process. With a very simple layout easily you could convert a video in to mp3. Not only you will convert but also keep records of the converted videos. With Dirpy, you can also transcode only a small portion of video. For instance, if you wanted just a small portion of the video then you can easily do that.
The quick and free of charge video converter is none other than Listen to YouTube. In our opinion it is the reliable fast online application for changing videos into mp3. You don't need to go through signup process or any other registration, just copy the URL from the video and paste it in this website. The moment you click on the Go button, the site will convert it into an audio file.
With just one single click you can download and change YouTube video in to mp3. In the box, just copy the URL ofthe YouTube video and paste it here. You can also convert YouTube videos into other formats like MP4 and 3GP. Even the subtitles from the YouTube can be downloaded with Keepvid. In addition to it, it is the fastest and most efficient way to download and convert videos from YouTube.
Clip Converter is another online media converter which offers you to download videos as well as convert them into audio format. It allows you to convert any video in to mp3 from relevant sites like YouTube, Vimeo and much more. Paste the URL of your favourite videos here and click on start. Make sure you select which formats you want to convert the videos to. When the file gets converted then you can ultimately download them.
Convert YouTube videos to mp3 now with Get Audio from Video. With just four easy steps you can easily download your YouTube videos and convert them into audio format. However, it is the easiest way to turn videos to audio. Just click on the search box the song name or the artist name, choose the relevant video that you are searching for, select the format and download the file. This is just as simple as that.
Conclusion
So these are the most genuine sites to convert YouTube video to mp3 WAV MP4 AVI or any other music or video formats. Now that you know about such kind of websites then we hope you can easily change the video into audio and groove to the music world. This are not just sites but very fun loving sites to turn all your videos into audios. If you haven't tried, then this is the time that you should try all the websites. Do let us and other readers know if you know of any other similar types of Websites.