Almost every internet user aware about Torrent and how to download torrent files. When it comes to download something fig files like download movies, download HD video songs or download any software then our 1st preference is Torrent. There are many top and best torrent sites available from where we can get torrent files and download it. But have you ever thought to create your own torrent file or ever wonder how these torrent files are created? OK! If you are interested to know how to create your own torrent then this article will help you, here we are going to discuss how to create and upload a Torrent file and share it with your friends or all over the internet.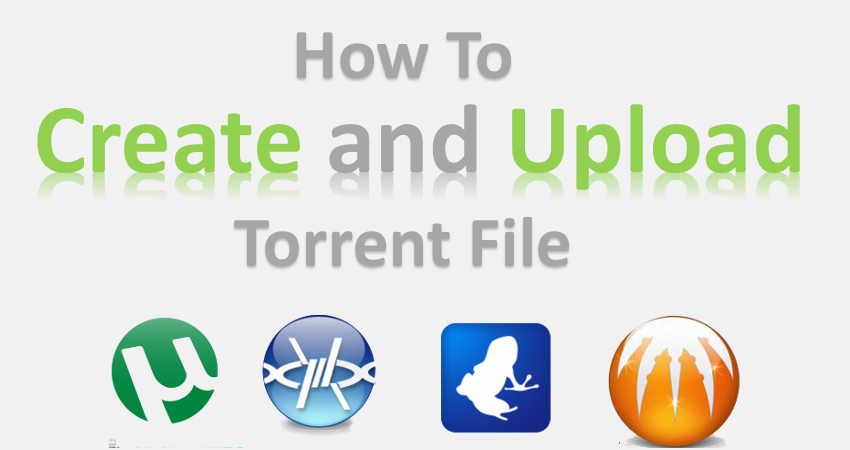 Torrents are one of the best ways to share files which are heavy and can't be transferred via wireless or wired sources. Torrents can be very helpful, when you want to share large files with your friends or with a large group of people and sometimes even with the people you don't know. Say, you got a new game release cd, and you want it to share with people out there, then you can make a torrent of its components and upload it on any torrent website and boom….As soon as you will get some downloads, it will increase some more uploaders in no time too.There are many more ways to share a large file. You can upload them on some Cloud service providers like Google Drive, Dropbox, Skydrive etc. ,which are again allow limited size for free users.
What Is Torrent and How Torrent Works?
A torrent is actually a small file with extension .torrent which contains information about the tracker and where the file is located. To download a torrent file you need a torrent client like utorrent, bittorrent. Almost every torrent site offers free file upload in the form of torrent file.It works on peer to peer file sharing protocol.There are two types of torrent users: URL Shortener
Seeders:Seeders, as the name suggests, these people seeds or grow the file. Seeders are those people who keep uploading the components of the file after downloading it. The more seeders a torrent will have, the more download speed will be. If your torrents gets so many seeders, then it will be listed in the homepage too.
Leechers: Leechers are those persons, who just download the file using bit torrent client and then removes the torrent file from the client and hard disk as well. They don't upload files after downloading. That's where Private torrent trackers comes in action. Every user have to maintain 1:1 ratio (download:upload) else his account will be banned and I personally promote private torrent trackers for the same reason.
Things You Will Need To Create and Upload Torrents
The main thing you should have a torrent client installed on your system. It can be either uTorrent or Bittorrent. If you are new to torrents, then I will recommend you to use uTorrent.
You must have an account on some Torrent site where you will upload your torrent file. One of the best site to create such account is kickass.to.
Lastly, you will need some files to add to torrent and later upload them.
How To Create A Torrent File
First of all, you will need to create a torrent file by using uTorrent client. If you don't have uTorrent then you can download it from uTorrent's Official Website.
Now install the downloaded software on your system and open it.
Now you have to first create a torrent file. To do this Click on File from the menu bar and choose Create New Torrent from the dropdown menu. Instead of this, you can also do this by pressing these shortcuts. CTRL + N.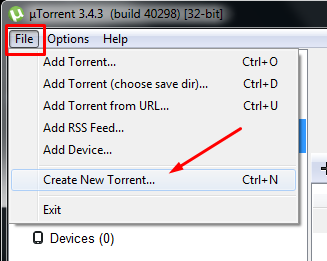 Now you have to choose files to upload. You can either choose a single file by Add File button, or if you want to create torrent of an entire folder, then click on Add Directory button.
Now you have to add trackers to your torrent file. This is probably the hard part for most people. But it's pretty easy, just put in one of the popular public trackers. You can use one or more trackers, but in general one is enough.
Here are some good trackers you can use:
http://open.tracker.thepiratebay.org/announce
http://www.torrent-downloads.to:2710/announce
http://denis.stalker.h3q.com:6969/announce
udp://denis.stalker.h3q.com:6969/announce
http://www.sumotracker.com/announce
Put one of these in the tracker box
Please note that you don't have to tick the private torrent box (unless you're using a private tracker).
Finally when you are done, click on Create button to create your torrent file and save it to your desired location.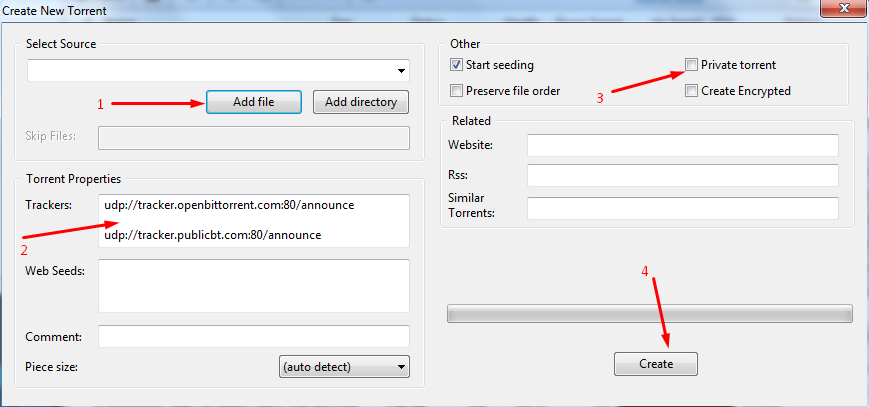 How To Upload Torrent File
So you are done now. You can share this file with anyone out there. If you are going to share it with the whole world out there. I mean to say that you want to upload it on the internet, then you can upload this torrent file to any of the popular torrent websites. Here in this post I will show you how you can upload your torrent file on ThePirateBay website.
First of all go to the pirate bay site and register a new account.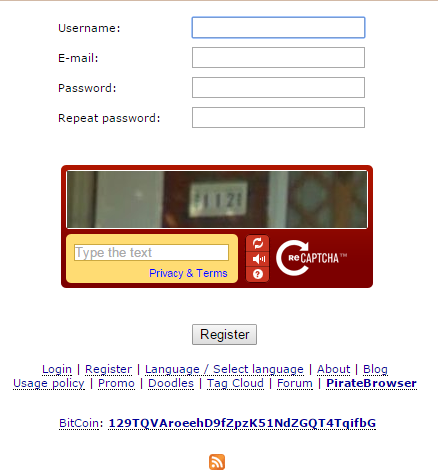 Once you have created and verified your account, click on 'Upload torrent' at https://thepiratebay.pe/upload.

Now you have to browse the torrent file which you can created before using uTorrent client.

Now you can add name to your torrent file while uploading. Usually it is fine to leave this blank, as it will use the name you used when saving the torrent file.

Now, the most important part. Select a category to upload your torrent. The categories offered are Audio, Video, Applications, Games, Porn, or Other. The Pirate Bay has certain restrictions on what can be uploaded into each category. For example, if you are uploading a video torrent file into Audio, then it will give you an error saying that such torrent should be categorized under Video>Other.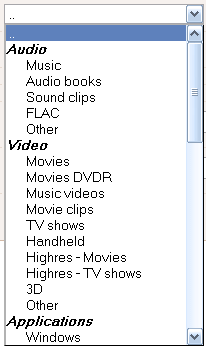 If you don't want to show your identity or name to the people, you can tick mark the anonymous feature there.

You can even add tags to your torrent file. Although optional, the addition of tags helps people find your torrent when searching.

You can add image or description to your file so that people can get through it first before downloading.

When done. Just upload your torrent file. Seed your torrent for at least a few days until other users have begun seeding it.
Conclusion
This is it. I don't think you can get a better tutorial than this on how to create and upload a torrent file. If you are using any other torrent client like Bitcomet or Bittorrent, then also you can make and upload your own torrent files. Steps are almost similar for all. I hope you have liked the post and got what you were searching for. If you are facing any problem in making or uploading your torrent file, then let me know via comments below.