HotStar (www.hotstar.com) is a very treading App these days which is developed by Star India PVT LTD. basically it is an entertainment app which allows user to watch various TV Shows, Movies and Cricket on their Smartphone. Its one of the best free movie apps for iphone and Android Hotstar brings to you all the popular TV shows which are telecast on popular TV Channels including Star Plus, Star Vijay, Life OK, Channel V and more on your Smartphone. With this you can watch some blockbuster movies on your Smartphone without visiting any movie streaming sites and also you can watch ICC Cricket World Cup match's Highlights and some awesome moment, ultimately Hotstar app brings TV to your Pocket.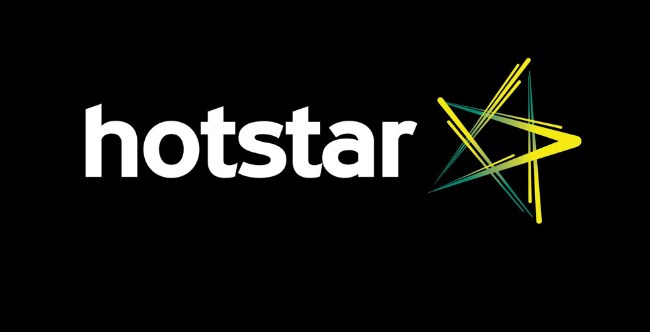 On Hotstar App you not need to login or signup or register to watch TV Shows or TV channel and beauty of this app is its completely free to use and user friendly. All you need to download this app from Google play to your Smartphone and enjoy the show or you can go to www.hotstar.com and enjoy the full tv shows but its always better to use hotstar app. But unfortunately its not available for PC , its only available for Smartphone.  So what to do if you don't have any Smartphone or want to use this app on your PC? Don't worry there is always a way, here we'll show How to free download Hotstar App for PC and Install Hotstar Live App on PC or Laptops either its Windows 10, 7,8,8.1 or windows XP.
But before going to download and installation Process, let me tell you some of the Amazing Key Features of the HotStar App.
Key Features of HotStar Live App For Windows 10, 7, 8.1
Check out some cool and amazing features of HotStar Live App which are below
This app is completely free to use so you can watch your favorite movies, TV Channels, TV Shows, Events, and Cricket Matches without spending single penny.
To enjoy this App you not need to register or sing up.
Get free access to Star Sport, Star Plus, Star Vijay, Life OK, Channel V etc.
Clear Navigation to navigate several features easily.
This app supports for multiple languages which are English, Hindi, Tamil, Malayalam, Kannada, Marathi and Bengali.
You can save your favorite TV Shows or Movies in playlist and also you can pause shows or movies and resume them whenever you want.
This app has download features which let you download your favorite shows to watch them offline.
Free Download Hotstar App for Windows PC and Mac
The Hotstar Live App is not available for PC its only available for smartphone, but you can use Hotstar app on your Windows PC or Laptops by using Android Emulator and then you can enjoy hotstart app and its all features on your PC or Laptop for free. As we know Bluestacks is one of the best android emulator so here we'll show you how to download and install hotstar live app on pc / laptop by using Bluestacks Emulator.
First of all download Bluestacks Android Emulator and install it on your PC.
Once installation process done, Run the Bluesatcks and sign in to play store by using your Gmail Account.
Now go to search bar and type HotStat in the search box and Hit Enter.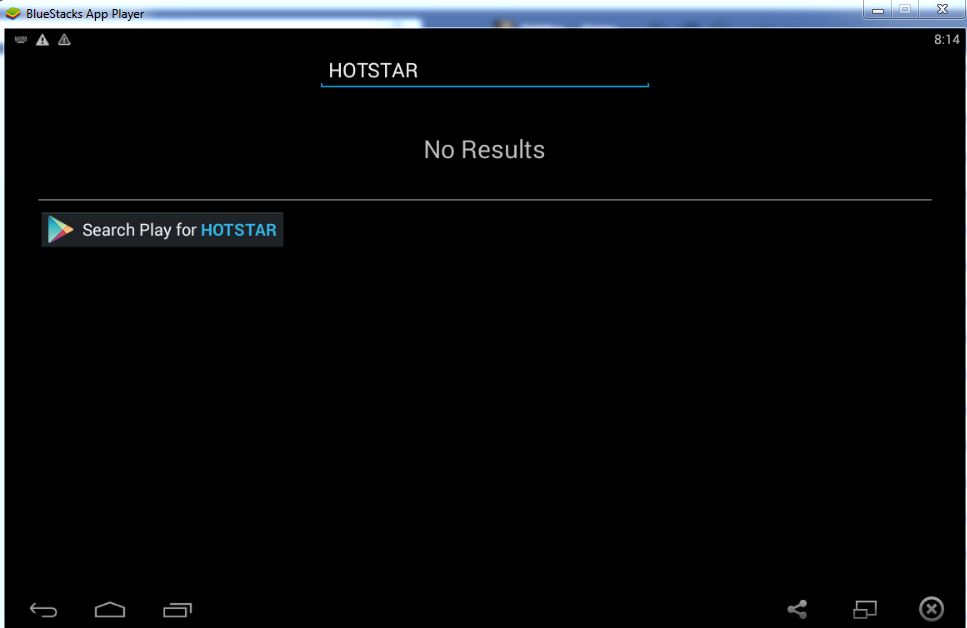 Now you'll see the search result for hotstar on Google Play Store and from those results select hotstar live TV movies cricket.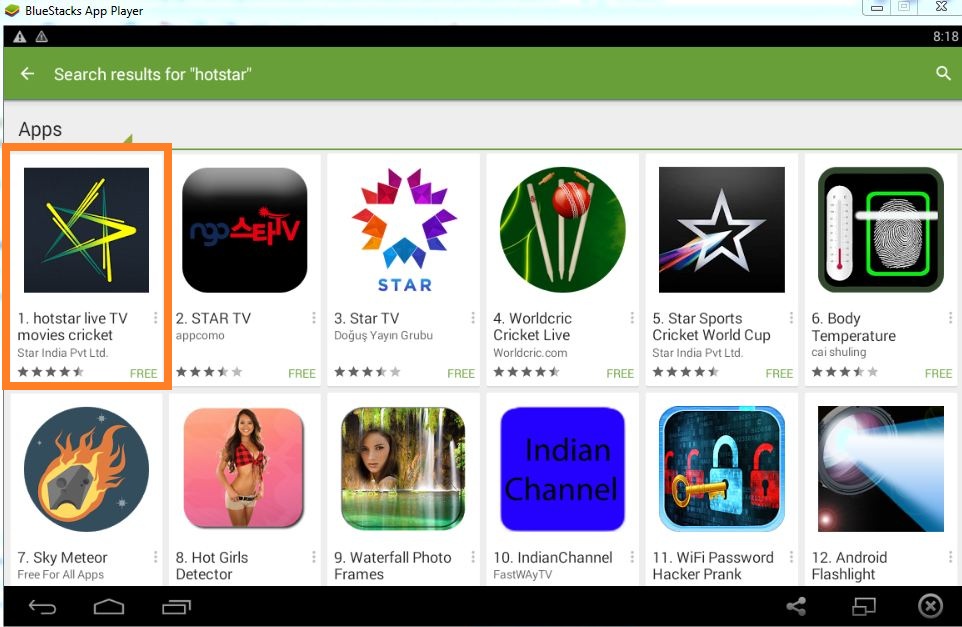 Once you click on hotstar live TV movies cricket then it will ask you to install, Just click on Install and a small popup will appear asking permission to install then just click on Accept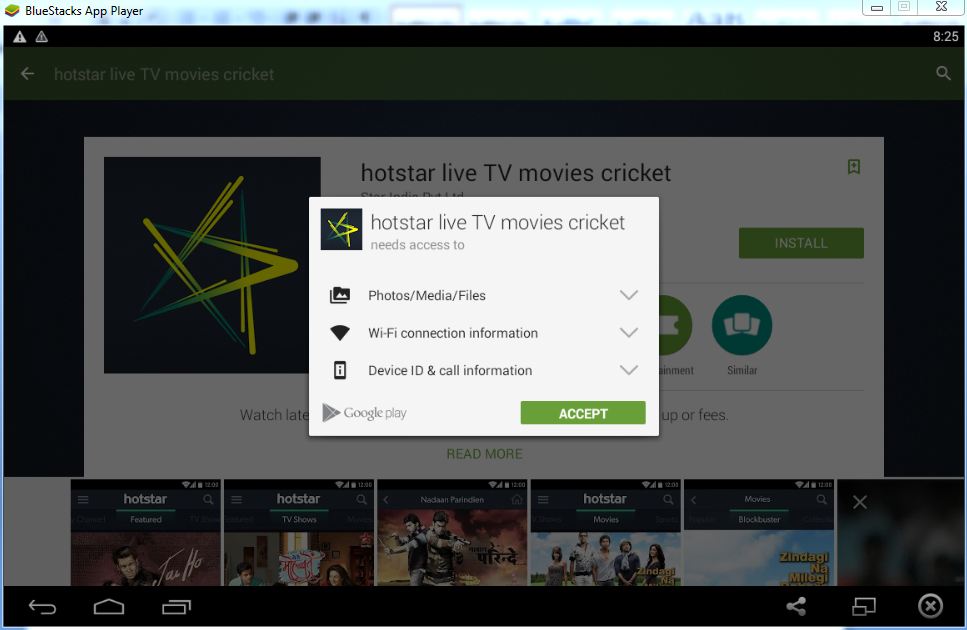 Now Hotstar app will start downloading and wait for few second (depends on your internet speed) until download complete.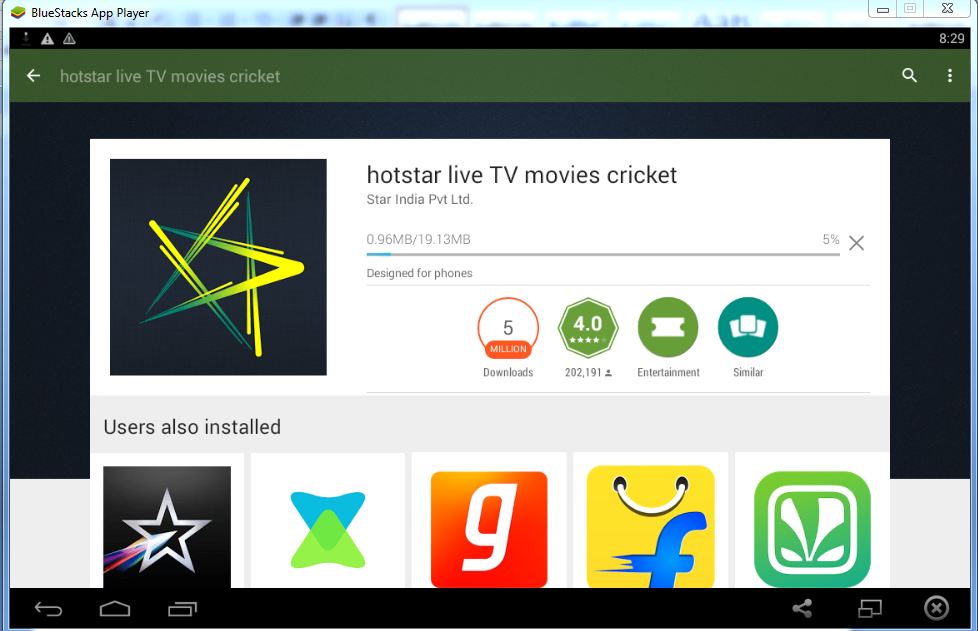 After downloading Hotstar Live App will install automatically and once it installed you'll see notification on your task bar and then will see Open button, click on OPEN.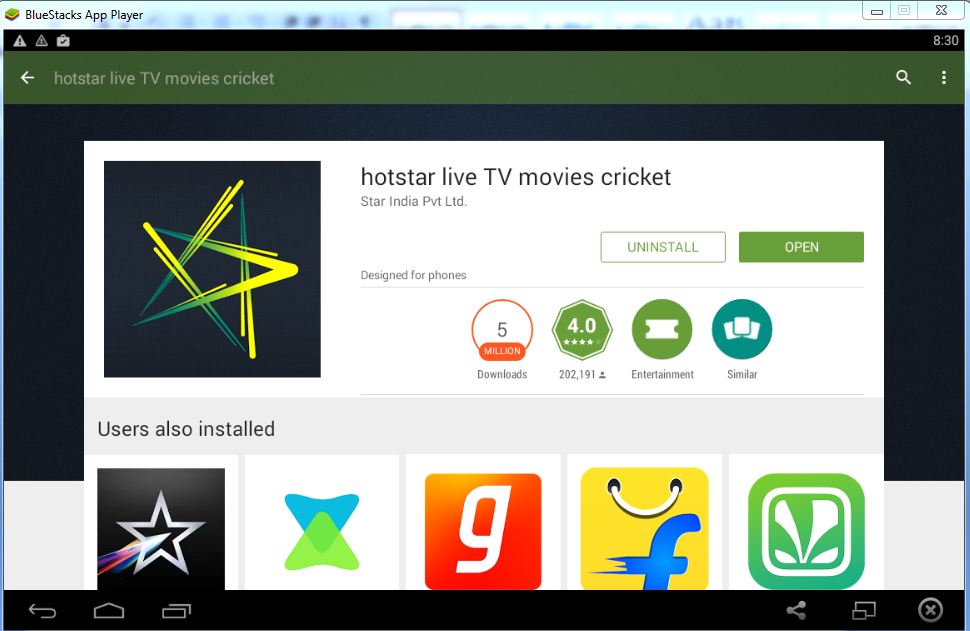 Now you are done. You've successfully installed HotStar App on your Computer. Now watch your Favourit Movies, Tv Shows or Cricket match for free on Hotstar.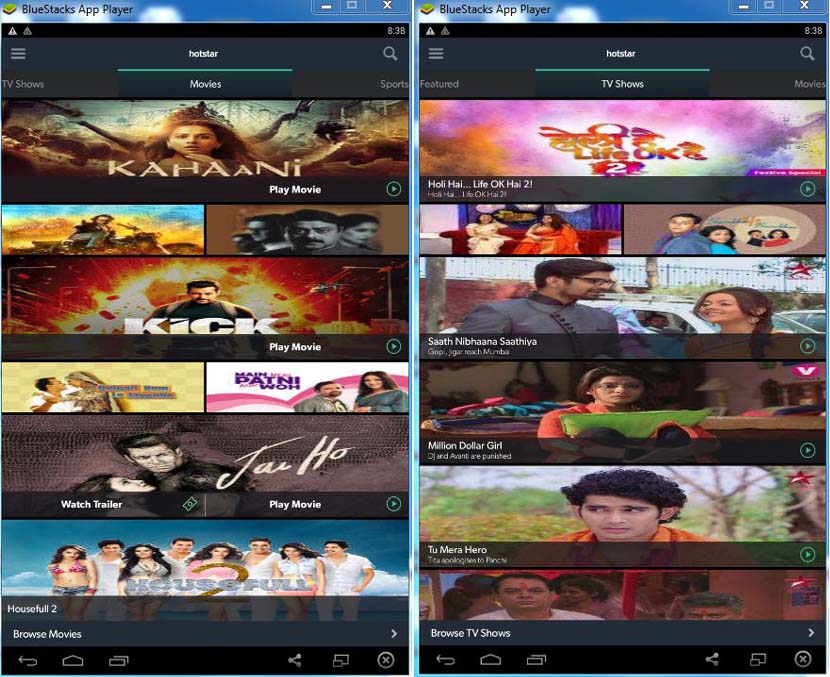 Also we provide Direct Download Link which is below. But if you don't want to use android emulator to use hotstar app on your PC then you can simply visit www.hotstar.com and watch all your favorite shows for free.
Free Download Hotstar App for Android and Ios
Here are the direct download links for both android Smartphone and Iphone
Free Download Hotstar Live App for Android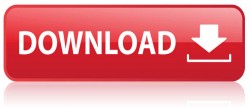 Free Download Hotstar Live App for Iphone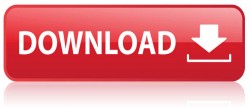 Conclusion
These were the steps to free download and install Hotstar app on Windows 10, 7, 8, 8.1 or Windows XP PC/ Laptop and Mac. Here we used Bluestacks Android Emulator but if you don't want to use bluestacks then you can use any other bluestacks alternatives to install hotstar live on your PC. The download and installation process are same for any android emulator.