If you are using Facebook, Twitter or any other social network, then you might have seen people sharing their photos by editing them in Prisma photo editing app. Prisma is basically a photo editing app, which is taking world by storm. After only few weeks of its release, Prisma app is being used by millions of people all over the world. Prisma for iPhone and other iOS device can be downloaded easily from iTunes store, as Prisma for iOS download is already available.
But if you are an Android user, then you might be searching for links to download Prisma app for Android. Unfortunately, Prisma for Android phone is not yet released, so you can't find Prisma photo editing app on Google Play Store. Yet, Prisma app developers have made Prisma Beta version out for Android devices, you can download that to give this app a try.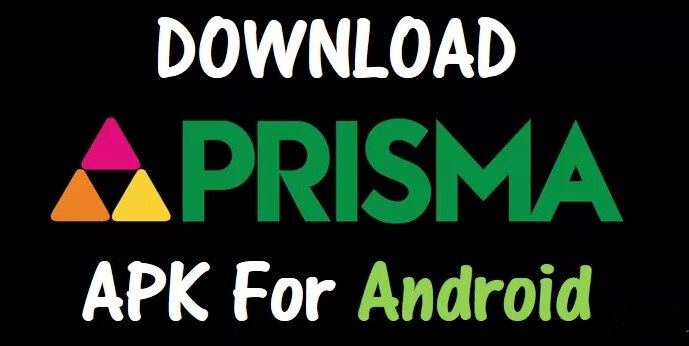 There are many Android users out there who have messaged us to post about Prisma APK for android, and let them download Prisma app for Android phone and other devices. If you are one of them, then you can download Prisma apk for Android from below, as we have mentioned every possible information about Prisma photo editing app below.
What Is Prisma Photo Editing App
Prisma app is latest addition to best photo editing apps, and people are going crazy over it. Basically, this photo editing app transforms your photos to look like art work of famous artists like Edvard Munch, Pablo Picasso, and Vincent Van Gogh. Prisma app is developed by a Russian developer Alexey Moiseenkov. Prisma apk file use artificial intelligence and neutral networks to turn your photos into a masterpiece. There is no similar apps like Prisma for Android or iPhone available right now, so if you are looking for Prisma alternatives, then you won't find one. Here are some more Prisma app apk features:

You can apply multiple filters to the photo using this photo editing app.
If you are looking for an app to convert photos into paintings and art work, then Prisma app is all you need.
Output image or picture has the art style of great artists like Edvard Munch, Pablo Picasso, and Vincent Van Gogh.
Filters available with Prisma is far better than Instagram filters.
It uses neural networks and artificial intelligence.
Lot of styles are available.
Prisma APK For Android Download | Prisma App For Android
Prisma video and 360 deg images are some features which will be available in final version of Prisma for Android. In Prisma beta version for Android, you can only enjoy basic working features of the app.As we have told you above, Prisma for Android is not available officially, so you can't download Prisma app from Google Play Store for Android devices. But Prisma app beta version is available for download and it can be downloaded only in APK file. From below, you can download Prisma beta version for Android APK.
Do note that, before installing Prisma apk on Android phone, you will have to enable install apps from unknown sources to make it work without any issues. To do that open Settings menu of your Android device, and then scroll down till Security Settings and open it. Then in Device Administration section, you will find one option stating Allow installation of apps from unknown sources, enable it.
Prisma APK File Information
File Size – 08.3 MB
Required Android Version – Android 4.0.3 and higher
Prisma APK Version – 2.0.1
Category – Free Photography App
Download Prisma APK For Android
Prisma App For Android Final Version
If you want to get notified whenever Prisma app for Android final version is released, then you can sign up for Prisma news from official website. To do it, follow steps mentioned below.
Open official website of Prisma app – http://prisma-ai.com/
Scroll down, and there you will find Sign Up For News option, click on it.
Now a new pop-up will appear on your screen, asking for Your Name and Email Address, just enter them.
Once you have entered your name and email, click on Sign Up and you will be notified about every release of Prisma photo editing app for Android.
Conclusion
Prisma photo editing app is definitely a worth trying app if you have a smartphone device. But the thing to remember here is that you can easily do Prisma app for iPhone download from iTunes Store, but if you want Prisma app Android download, then you can do Prisma APK download from above. Though there are many more apps like Prisma for Android available on Google Play Store, but they offer only basic photo editing needs. Prisma for Android is completely new and it edits your photos like other photo editing apps can't. So if you want to download Prisma app for Android, then you will have to download Prisma APK for Android above and then install it on your Android devices.