Now a day's people spend a lot of their time on internet, majority of internet users use internet just for entertainment purposes like watching videos, surfing, and on social media sites. Many people love watching videos on video sharing sites like YouTube, Vimeo, Metacafe etc. Just like YouTube, Vimeo is another great video streaming site where you can watch videos for free. You can create your own account on Vimeo and upload your own videos too. Vimeo is not popular as YouTube, but the best thing which makes it more useful is that it doesn't run advertisements on any of the videos that you upload.Vimeo is definitely a great source of video sharing and watching, and there are so many categories on this website that one can easily find videos of his choice on this website.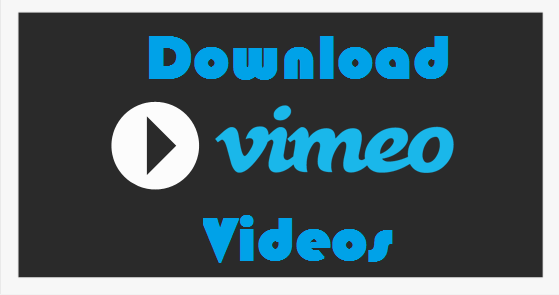 There comes many times when you want to download video from Vimeo, but can't as you don't know about the ways to download videos from Vimeo. Don't worry, as here in this post we are going to tell you about some of the best ways in which you can easily download Vimeo videos for free online.
How To Download Videos From Vimeo
Method #1: Download Vimeo Videos Online Using SaveDeo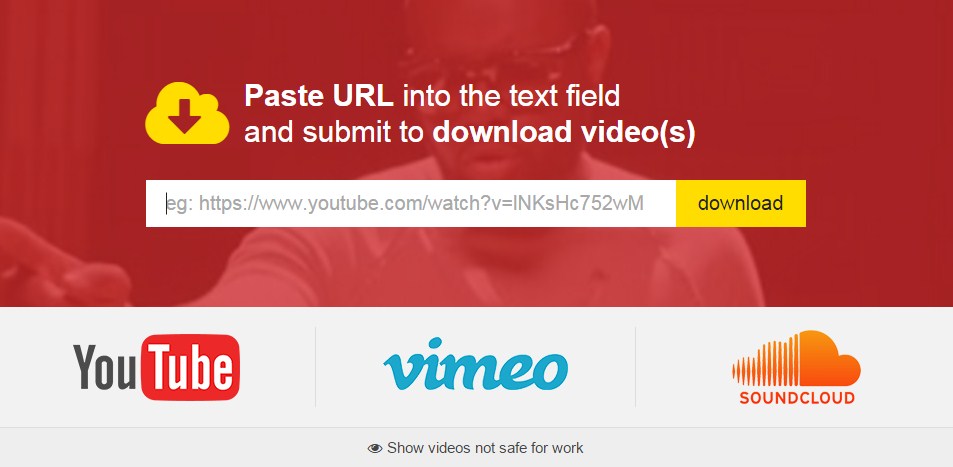 SaveDeo is one of the most popular and useful website when we talk about the ways to download Vimeo videos online. All you have to do is to open the video on Vimeo which you want to download and then copy the URL of that video, and paste it in the download box given on SaveDeo. After pasting the video link in the box, just click on the Download button and wait for few seconds. You will be redirected to a new page where you will be able to see the details of the video like Duration, Size, Name and on the same page, you will be presented with the download link too. There are many people out there who are using SaveDeo to download Vimeo videos online and it works pretty fine too.
Method #2: Download Videos From Vimeo Using Vimeo Downloader
Vimeo Downloader works both as website version and as desktop version too. Which means you can download Vimeo Downloader software on your windows system, and just install it. After installing you just have to copy paste the video URL from Vimeo to start downloading it using Vimeo Downloader. The website of Vimeo Downloader allows you to download videos too. The most amazing thing about this website is that it is available in 3 languages, so you can access it from all over the world.
Method #3: Using NetVideoHunter Extension
NetVideoHunter is a Mozilla Firefox plugin which you can install on your Mozilla Firefox web browser and download Vimeo videos online easily. This is one of the best video and music downloading plugin available right now. Using this extension, you can download videos from Vimeo easily, along with some other video sharing sites like Youtube, Facebook, Metacafe, Dailymotion, Break, VKontakte and from music sharing sites like SoundCloud, Grooveshark etc.
Method #4: Download Vimeo Videos On Android
If you don't have a laptop or PC, and still want to download Vimeo videos, then you can also use your android smartphone to do that. Yes, there is an app named APT Video Downloader for android which allows you download videos from various video streaming sites like YouTube, Dailymotion, Vevo, Vube, Vimeo, Metacafe etc. for free. This app is not available on Google Play Store, so you have to download it from the below link. Before downloading it make sure you have configured your phone to use it. To do just click on "Settings" – "Security", and then check the box "Unknown sources". See below image for more.
After downloading and installing app on your phone, open it and select the service from where you have to download the video, and then enter your keywords to search for video. Check below image.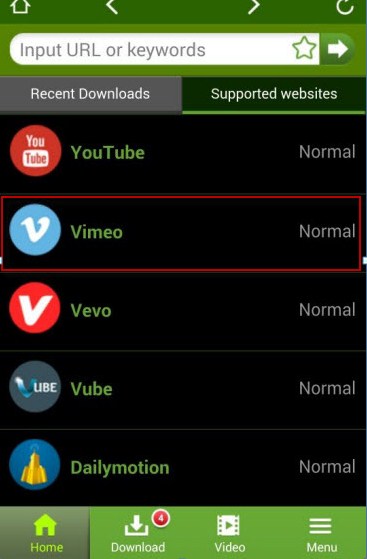 A pop-up download icon will appear and from here you can choose your desired video quality. You can also check download progress on the Downloads Tab.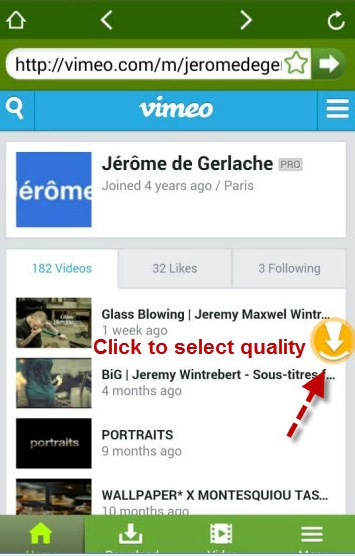 Conclusion
These were some of the best ways to download Vimeo videos online which doesn't cost a penny too. Though there are some more paid method/software and free methods available too to download Vimeo videos, but still above mentioned methods works like charm and you can download almost all kind of videos from Vimeo using them. If you know about any other working method to download Vimeo videos online, then do let us know about it via comments section below.