finally most awaited windows 10 official version or final version is released and its the best ever windows OS. Windows is the most used operating system in the world. Microsoft Windows came to dominate the world's personal computer market with over 90% market share. According to news it will be available for free for windows 7, 8, 8.1 users. Microsoft is going to introduce so many new features in Windows 10 like Cortana, the personal assistant. It is now officially confirmed that Windows 10 will be the last operating system and more enhancements will be released officially later.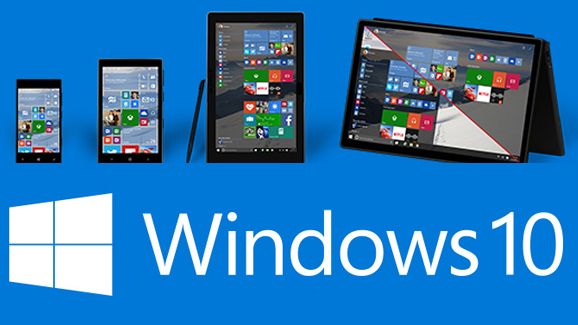 So if you are facing problem in upgrading to windows 10 then just download the windows 10 iso file and manually install it. you can download windows 10 32 bit (x86) and windows 10 64 bit (x64) for free from Microsoft. Below is the link to free download windows 10 iso
Features of Windows 10
The Start Menu
Windows 10 will have start menu as it was in Windows 7. It will be situated at the lower left-hand corner of the desktop. Windows 10 start menu will have live tiles, desktop apps, and some more shortcuts in it. It will be resizable and adjustable. You can turn off that Live Tile functionality if you'd like, and even unpin all the Metro apps from the Start menu, returning it to purely desktop-focused glory.
Cortana
Cortana is Microsoft's digital assistant which can help you find all sorts of online information via natural language queries you ask using text or voice commands.Using this feature many of the windows users can get help in finding files either from their own system or from internet.
Check Here are Some Tips Tricks and Tweaks of Windows 10
System Requirements for Windows 10 
But before installing windows 10 let me tell you minimum system requirement for windows 10. You should only follow windows 10 upgrade process if your system matches with below system requirement.
Processor: 1 gigahertz (GHz) or faster.
RAM: 1 gigabyte (GB) (32-bit) or 2 GB (64-bit)
Free hard disk space: 16 GB.
Graphics card: Microsoft DirectX 9 graphics device with WDDM driver.
A Microsoft account and Internet access.
Download Windows 10 ISO 32 Bit And 64 Bit from Microsoft 
If you need to install or reinstall Windows 10, you can use the tools on this page to create your own installation media using either a USB flash drive or a DVD.
Before you begin
Make sure you have:
An internet connection (internet service provider fees may apply).
Sufficient data storage available on a computer, USB or external drive for the download.
A blank USB or DVD (and DVD burner) with at least 4 GB of space if you want to create media. We recommend using a blank USB or blank DVD, because any content on it will be deleted.
Read the above System Requirements for windows 10.
If you will be installing the operating system for the first time, you will need your Windows product key (xxxxx-xxxxx-xxxxx-xxxxx-xxxxx). For more information about product keys and when they are required, visit the FAQ page.
Use the media creation tool to download Windows. This tool provides the best download experience for customers
running Windows 7, 8.1 and 10. To learn how to use the tool, go to the Installing Windows 10 using the media creation tool page. Tool includes:
File formats optimized for download speed.
Built in media creation options for USBs and DVDs.
Optional conversion to ISO file format.
Conclusion
from above link you can download windows 10 official iso file for free. just download the tool and then run the tool to download windows 10 32 bit or 64 bit even you can download windows 10 32 and 64 bit all in one iso.