Music is one of the best way to feel relaxed and pass our free time. I don't think there is anyone out there who doesn't like listening music and now a days almost everyone's owns a gadget like mobile phone, iPods, mp4 players, tablets, laptops and many more. By using them they have the ability to download and listen music anywhere they want. Most of the people including me loves to stream music online, as you don't have to worry about the storage of the device, but you can't stream music all the time, so it is always recommended to download and save songs on the device which can be listened even if you are not getting network signals.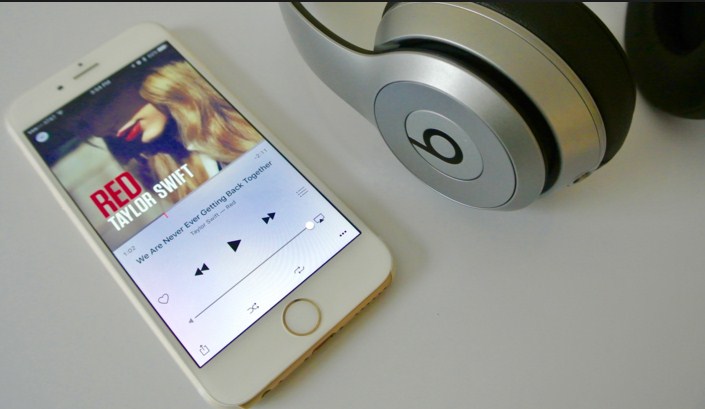 For android users there are many ways to download music from the internet, but the problems comes for iOS users. Many of the iPhone users still don't know how to download music on their phone. iTunes is there for songs, but all of the songs on it are paid, whereas same songs can be downloaded for free from other sites. So here in this post I am going to tell you about some of the best free MP3 music download apps for iPhone, iPod and iPad.
Best Free Music Download App For iPhone
Freegal is one of the most popular and preferred music app for iPhone to download some really high quality music. According to Freegal, you can download more than 9 million MP3 songs via your local, subscribing library using it. Using this app, you can download all of the mp3 music files for free and with legal permissions.
Bests Music is a free music streaming service which can be used to listen over 20 million songs from every genre. It is one of the best app for music lover, and there are many features in it which are useful in finding new music tracks. You can also share music files with your friends via Beats Music, Facebook and Twitter. Beats Music is only available in the US
Spotify is another popular app for music which is available for almost all kind of devices. It doesn't matter if you are using iPhone, iPad, Android, BlackBerry or Windows, you can download and enjoy songs on Spotify. Using this amazing music app you can play any artist, album, or playlist in shuffle mode. There is an option in this app which saves streams music and saves it so that you can listen them offline.
IDownloader Pro is not only a music download app for iPhone but also a browser type app by which you can download almost all kind of files. It have an option to surf in multi-tab like Safari. The most amazing thing about this app is that if you are not able to see download button, then you can tap and hold to force download.
With more than 40 million download all over the world, this app is one of the best free music download app for iPhone. This app is integrated with with many cloud storage services, so you can quickly store the downloaded files on various cloud storage services like Dropbox, OneDrive, Webdav etc. With it you can dowload many other file types to, and decompress zip &rar files.
MediaCloud works like the way it sounds. This is not a music downloader app for iPhone, but a service which you can connect with your cloud storage sevices like DropBox, Google Drive, Box, OneDrive and then it streams your music or video directly from there. That doesn't mean you need an internet connection to listen music always and there is an offline mode in it which allows you to download your songs, albums and videos for offline playback. It can play media files of these extensions – mp3, aac, m4a, wav,aiff, m4r, mp4, caf, mov, avi.
With Spinrilla free music downloader app for iPhone, you can get access to free hip-hop mixtapes. Just like other apps it also have a offline mode which allows you to listen to mixtapes when an internet connection isn't present on your device. The app is completely free and the user interface of this app is also beautiful.
AwesomeMusic Player Pro is one of the best music player for iOS devices and it helps you in downloading music too. With this amazing and useful music downloader app for iPhone you can search for music, share files on iTunes, and it supports multiple downloading at a time.
If you are a music lover, then you might have heard about SoundCloud before. It is one of the most popular music streaming service available right now, but there is one drawback of SounCloud, that you cannot download songs from it but your music download needs will end after downloading SoundCloud Downloader Pro. All you have to do is to just search Soundcloud for the desired songs, and click on download button to start downloading.
So after SoundCloud music streaming service, the names pops in everyones mind is YouTube, so if you want to download music and videos from YouTube, then you can download Video Download & Play app. This app was built to download videos from YouTube, but you can also use it to download mp3 files from YouTube. Do note that, with this app you can download videos and music only from YouTube and other video hosting websites.
VDownloadLite is a light-weight app for music and video download needs. There is an integrated browser in this app which you can use to search for the video files and music files you need, and once you find the song or video you want to download, you just have to press the download button.
Conclusion
So friends these were some of the best iPhone apps to download songs from the internet. Music downloading is one of the basic thing which every song lover wants to do, but for iPhone users, it is a pretty hard task. Though there are many more music download app for iPhone available out there but these 10 apps seems to be the best for us. If you know about any other good music download app for iPhone, then do let us know about them via comments below.