As we know windows 7 is a great operating system providing by Microsoft. Most of computer users have windows 7 installed in their computer. They loved windows 7 because of its awesome visual and many other features then other windows operating system. But after installation some people face a big problem about windows activation. They used
30 day trial
version operating system and active it with help of windows loader or some type of activator, but always this method will not worked ,every one can not afford to buy original windows 7  because of high price and they used cracked or pirated version of windows.
Windows 10 Tips and Tricks Tutorial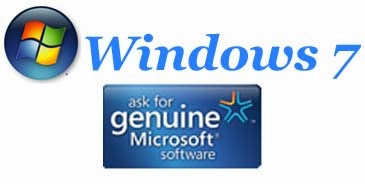 Because of pirated copy of windows 7 they got an error
Windows 7 is not genuine
and due to this error users are not able to change desktop background and control panel settings and that time everybody prefer to use an 3rd party software or tool to remove this error. But have you ever thought to make windows 7 genuine by using command prompt only without using any software, If not then still here and read this article because today in this article we are going to tell you how to make windows 7 genuine using command prompt only.
Fix you may be the victim of software counterfeiting error on windows
Steps to Make Windows 7 Genuine using Command Prompt
Now follow the below steps to make windows 7 genuine using command prompt.
First of all go to Run (windows key + R) and type CMD (Command Prompt). Now perform a Right click on CMD and then choose Run as administrator.
Now command prompt window will appear in front of you and then type the following code SLMGR –REARM in CMD or copy the code and paste it in the command and then hit Enter.

wait few seconds to complete the process.
After that a new window will appear which specifying that command completed successfully. Please restart the system for the change to take affect.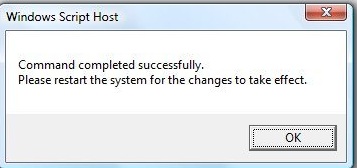 Now restart your computer and see you are free from the error Windows 7 is not genuine.
NOTE: You must run command prompt as an administrator otherwise this method will not work.
Remove Windows 7 is Not Genuine By using Remove WAT Uitility
If the above mentioned methods does not works for you then you can use Remove WAT Utility which helps you to completely remove windows is not genuine notification from your pc and will make it genuine.  Search on google about Remove WAT you'll get download link .
Conclusion
This is the method to make windows 7 genuine using command prompt. This is not any type of hacking or like that, this method only help user to to get rid of the error Windows 7 is not genuine. But remember this trick only works for two times and each time it'll give 30 days genuine period of windows 7. We are not encouraging user to use crack or pirated version of windows , this tutorial only for educational purpose