UTorrent is a powerful and efficient Bit Torrent client that allows you to download Torrent files directly. uTorrent is the best Torrent client that offers much greater download speed as compared to other Torrent clients. But some people are not satisfied with its downloading speed. If you are one of them and looking for some tricks to Increase utorrent Speed then you are at right place because today we are going to share how to Increase Utorrent Download Speed which helps you to get maximum downloading speed on µTorrent. In this tutorial we will tweak the default settings of uTorrent to Increase Utorrent Download Speed. Although we can download torrent with IDM but also there are some restriction for free member so for big file utorrent is best.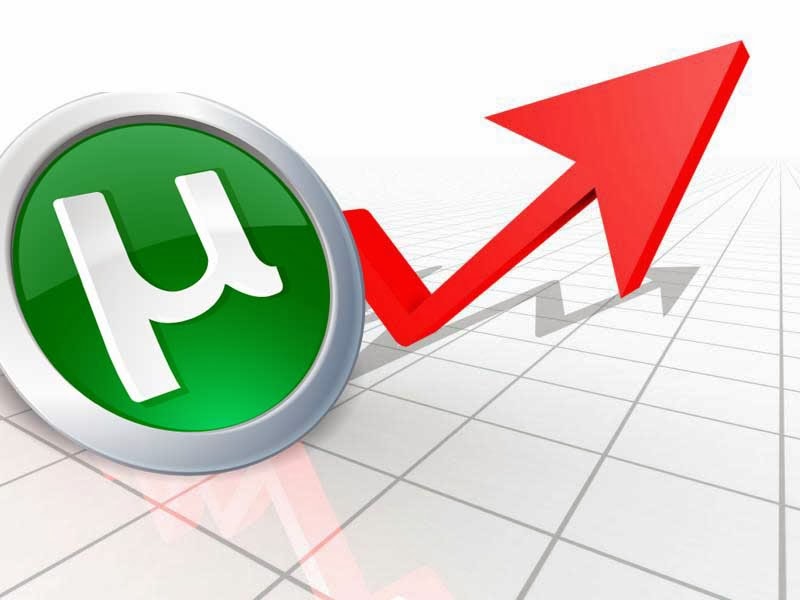 Note: In order to get maximum speed  you've to select torrent which has good number of seeds and peers. So go to any most popular torrent sites and choose torrent with good number of seeds and peers
Steps to Increase downloading speed on uTorrent
First of all make sure you have the latest version of µTorrent. If you don't have then Download µTorrent and install it on your PC and then follow the below steps.
Change Connection Settings
Open µTorrent and Go to Options and then select Preferences (Options -> Preferences).
A new window will appear and click on Connection from the left pane of the window.
Change the default Random Ports Value to 45682.
Now Uncheck Enable UPnP port mapping.
Change the value of Maximum upload rate to 10.
Change the value of Global maximum number of connections to 2329.
Change the value of Maximum number of connected peers per torrent to 1890.
Change Number of upload slots per torrent to 14.
 Change Bit Torrent Settings
Change Queuing Settings
Click on Queuing and made this changes.
Change the value of Maximum number of active torrents (uploads or downloads) to 10.
Change the value of Maximum number of active downloads to 10.
Change Minimum ratio (%) from 150 to 0.
Change Advanced Settings
Now change bt.allow _ same _ ip value from false to true.
Change bt.connect _ speed value from 7 to 130.
Change dht.rate value from -1 to 2.
Change gui.show _ notorrents _ node value from true to false.
Change net.max _ halfopen value from 100 to 120.
Change rss.update _ interval value from 15 to 20.
That's all and you are done. Now you can enjoy high speed downloading on µTorrent.
Conclusion
These were some tweaks to Increase Utorrent Download Speed. But You must be keeping in your mind that, this above tricks and tweaks can not increase your internet bandwidth speed provided by your internet service provider. This method is proved to provide constant speed for torrents having low Seeders or Peers. If you any other method to Increase utorrent Speed then share with us we'll update here and also if you face any problem while applying these tricks then feel free to ask us we'll try to solve your issue.
If this method helps you then don't for get to share with your friends.