Kik, which is also known as Kik Messenger is an instant messaging application which is available for Android, iOS and Windows smartphone devices. Using this messenger, you can send and receive messages, photos, videos, sketches, mobile webpages, and other content after registering on it. To create an account on Kik, you just have to enter your basic details like first and last name, e-mail address, and birth date and a username. According to December 2015 reports, Kik messenger have about 240 million registered users.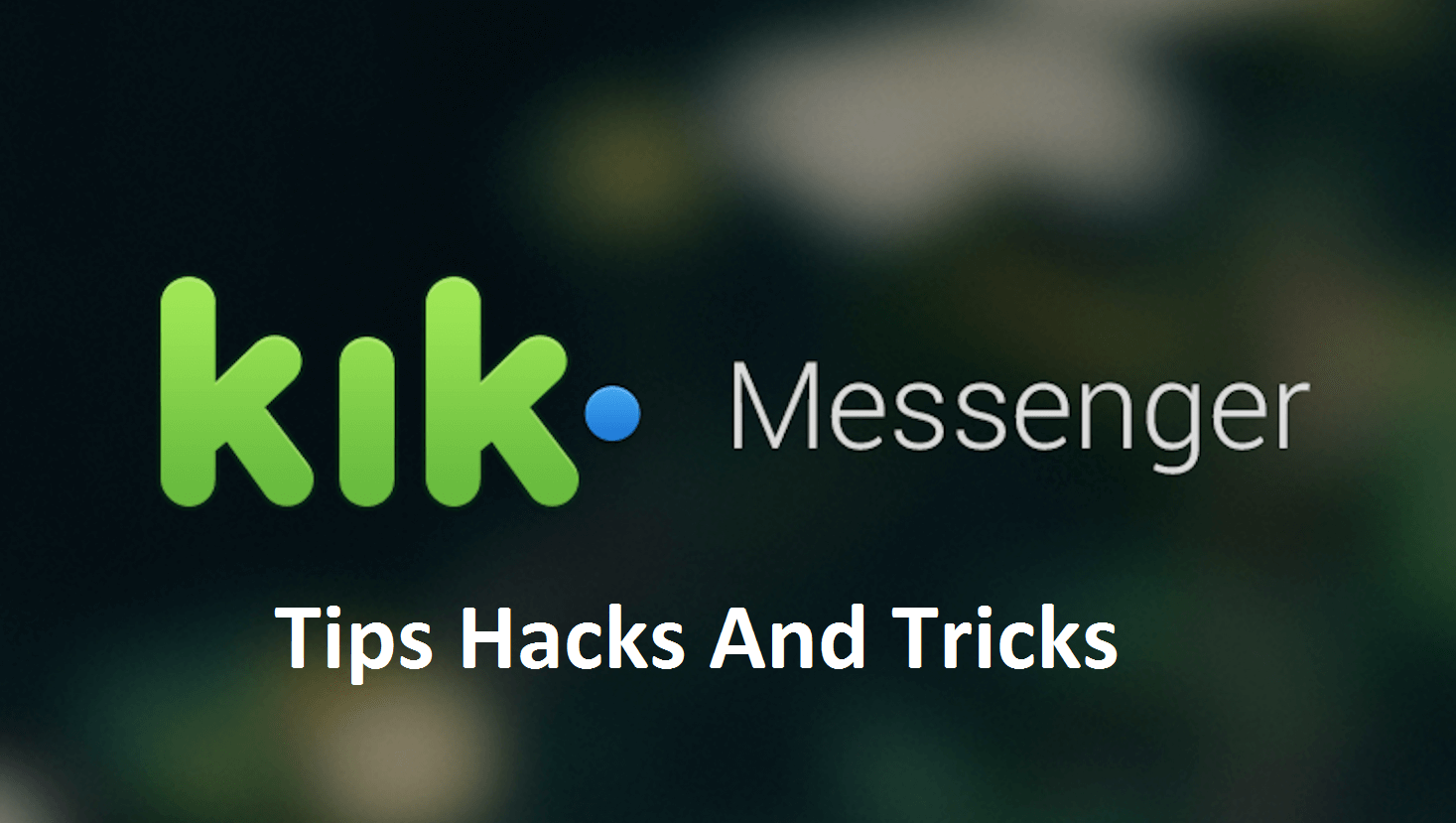 There are many people around the world, who prefer using Kik messenger instead of other instant messaging application. Though Kik itself is a great app to communicate, but there are some hacks and tricks which you can use to increase your working experience with Kik messenger. We are going to list down some of the best Kik messenger tips 2016, which you can use get most out of Kik messenger.
Kik Messenger Hacks and Tricks You Must Know
Read A Message Without Being Caught
Whenever someone sends a message and receive reads it, the send gets a notification or some kind of alert that the recipient have read your message. Though this feature have its own advantages, but there comes many times when you want to see the messages you have received, but you don't want the sender to get an alert that you have read the message. In that case you can try out two things.
If you are using an iOS device, like iPhone or iPad, then you can press the home button twice. You will receive a menu of currently running apps as an pop-up. Now just hover to the Kik messenger app, but do not open it. Take a screenshot of the app where messages are being displayed, with actually clicking into the app. You can now press home button one more time, and later you can view image in the gallery to read message you have received.
If you are a Kik messenger user who doesn't own an iOS device, but still want to use this trick. Then, you can use this one (iOS users can use this trick too). First of all, put your smartphone into the airplane mode. Now open KiK messenger app and read the received messages. Now close the app and kill its background running process too (if running), then turn off your smartphone's airplane mode and you can now connect your device to the internet. No read receipt will have been sent to the sender.
Earn Kik Points
Kik Points are something which can be very useful at many times. You can visit the "Smiley Shop" on the list of popular Kik-optimized pages in the apps browser to view some of the best customization features you can get through those points. Here is a quick trick to earn those points easily. Whenever you get a message from "Kik Points Bot," reply back to it to earn more points. More ways to earn Kik Points is by participating in sponsored chats and activities.
Keep Your Kik Account Secure and Safe
In this digital era, almost everyone owns a smartphone and have some personal information in it. If you are using Kik messenger, then you might have some private and sensitive information in it. It can be photos, videos, documents or just simple text conversations. It doesn't matter what is it, if you want to keep your Kik account safe and secure when your device gets lost, then you can use another device to log out from the Kik account of the device that is lost. This is one of the best feature of Kik messenger that it allows only one device to be signed in at any one time
Quick Tips For Kik Messenger Users
Share Your Profile To Get Connected
This is one of the most useful Kik messenger tip you will ever receive. Unlike other messaging applications, you are not bound to enter your mobile number while signing up for Kik. This is very beneficial from security concern. But at the same time, it leaves user in confusion that how to add friends to it and how they can find you. To let people know about you, open "Settings" menu and select "Share Your Profile" option to send your profile link to other persons over Instagram, Facebook, or Twitter.
Customize Your Kik Chat Bubble Colors
Customizing is something which we all like. Every user loves it when apps let them customize interface, and other options of the app. Kik is the only instant messaging app that lets its user to customize the interface of the app. You can easily change the chat bubbles color if you want. To do this, go to the settings (top left or bottom left, depending on your device's operating system), and select "Chat Settings." Here you can customize the way your messenger looks like, and how chat bubble looks like. Another thing to remember is that from this page, you can also manage your block list, enable enter-key sending, and tell your Kik Messenger app to auto-download videos.
Conclusion
Kik messenger is definitely a great instant messaging application to be used, and using above mention Kik messenger tricks and tips, you can get most out it. Though using Kik is simple, and one can easily access all of its functions, but having something advanced and unique will make you feel good and you can enjoy some extra features using them. There are many more Kik messenger hacks and Kik messenger tips, tricks available out there. If you know about any other working Kik messenger hack or trick, then do let us know about it via comments below.