YouTube is one of the biggest and most popular video sharing network, we all know that but do you know that it was started as a dating site? Yes, that's true. If you are using YouTube, you may know about how it works and how to upload videos on YouTube. After uploading videos YouTube, you can embed it on Facebook, Twitter, Blog or on another video hosting websites like Vimeo and Dailymotion. The only thing to know about this is that you won't be getting the original video file which was uploaded on YouTube, unless you are storing every single video file you are uploading. That's quite not possible for everyone. There are some people out there who uploads videos on cloud, and then add it to these kind of video sharing networks. In this way, they always have a backup and original copy of their video. If you too want to save YouTube videos to Google Drive, then you should consider reading this article to the end.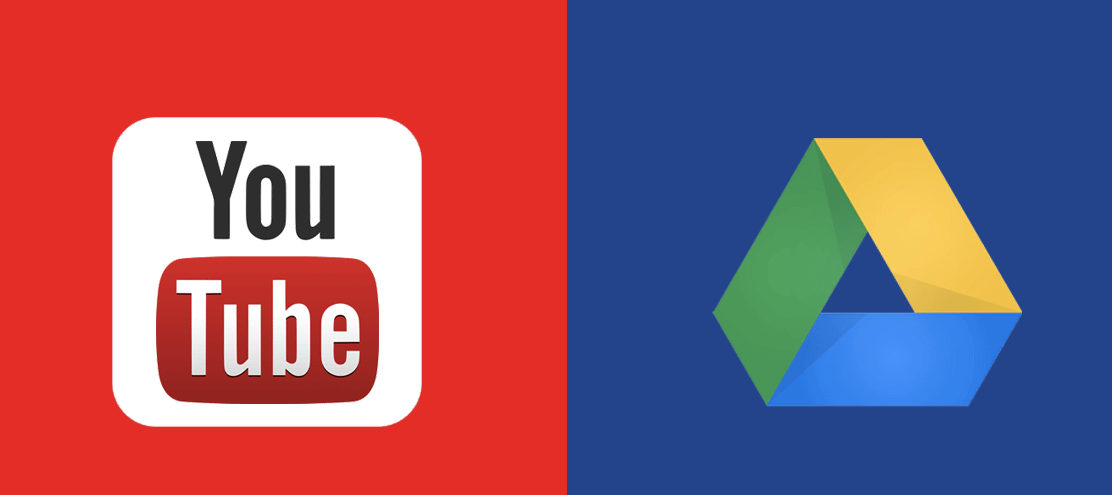 Here in this post we are going to tell you about some ways to save YouTube videos to Google Drive easily, without any hassle. The most amazing thing here is that both, Google Drive and YouTube are owned by same company, Google. Another advantage you get by using Google Drive is that you will get 15 GB free cloud storage, so you can store videos up to 15GB on Google Drive (though you can upload other files too). We will tell you about ways to save YouTube videos to Google Drive.
Also check: Fix YouTube's This Video Is Not Available In Your Country
Best Ways To Save YouTube Videos To Google Drive
Using Google Takeout
There are many services offered by Google, which are still not known to many internet users out there. Similarly, there is one Google service, named Takeout, which allows you to export data of any Google product at any time. If you want to save your YouTube videos to drive, then you can use this tool to easily export YouTube videos. If you want to know how to save YouTube videos to Google Drive using Google Takeout, then follow the steps mentioned below.
First of all visit Google Takeout Page. Make sure you are logged in with your Google account you want to download videos from.
By default, you will be landing on Google Takeout page with YouTube as selected option. If you want to download data of other Google products too, then click on Show more products.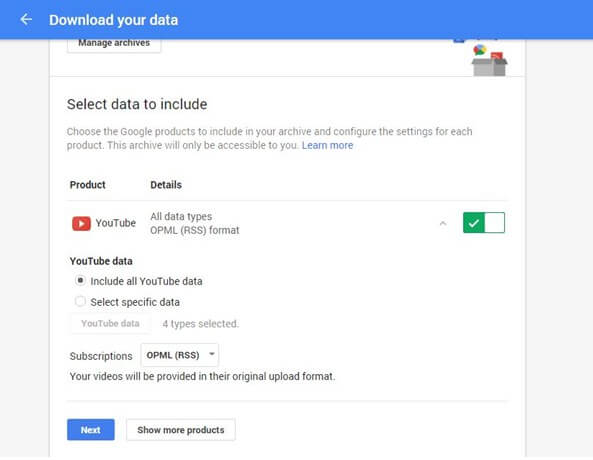 Once you have selected the products, click on Next.
On the next screen you will be presented with two options. First, you will have to select the file type in which you want to download your files. You can select among .zip, .tgz and .tbz. All three of them are archive file formats, so make sure you have a program that can extract contents of archived files.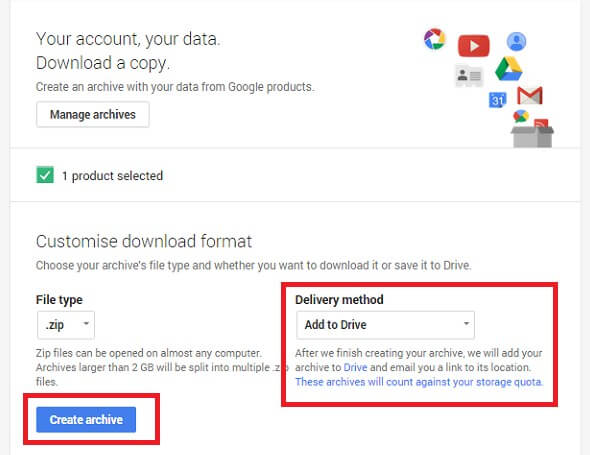 By using this method, all of your YouTube data like uploaded videos, subscriptions, history, etc. will be saved.
Once you have selected the File Type, you will need to select the delivery method. There will be four options available – Send download link via email, Add to Drive, Add to DropBox and Add to OneDrive.
If you want to save YouTube videos to Google Drive, then select Add to Drive option from the drop-down list. You can select Add to Dropbox or Add to OneDrive, if you want to save your videos there.
Once done, click on Create archive and it will process your request and save YouTube videos to Drive account.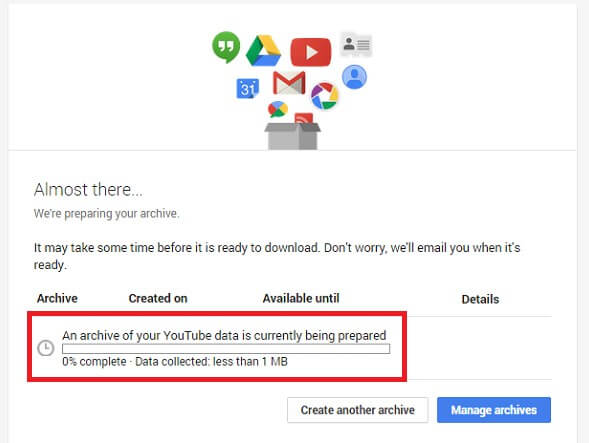 Just open your Google Drive, and you will see that there is one folder named, Takeout added, and you will find your YouTube videos in it.
Conclusion
Moving videos from YouTube to Google Drive is easy, as there are good number of options available for users. While there are many more methods available out there to save YouTube videos to Google Drive, but according to us above mentioned methods works quite perfectly, and if you will follow every step, then you won't face any problem. If you know about any other working method on how to upload YouTube videos to Google drive, then do let us know about it.