Music and media has been a part of our daily life and all we have varied interests and preference for listening music and watching videos. To watching videos or listening music we have media player in our pc and it's varied user to user. There are a lot of great music players for Windows. But it's a pretty difficult task to find best media player for windows because Some players are more feature packed while others are barebones, some player support all digital media format while some are not, Some players are easier to use while other are not. So we have done some research to find best media player for windows and here we are presenting a list of Top 5 Best Media Player for Windows users.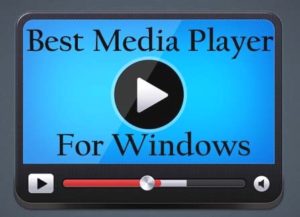 These media players are also very advance and capable of playing all common media format including digital music, video, CD or DVD, while still being light on resources.
Top 5 Best Media Player for Windows
Here are 5 of best media players that you can download and install on your windows PC for free.
Media Monkey is a very rich and powerful media player. You can use it to play your tunes, organize playlists and sync with your mobile device. The interface of this player is very clean and user friendly. The layout and UI is customizable, and the player is fast even under the load of thousands of song libraries. It will automatically update your music libraries.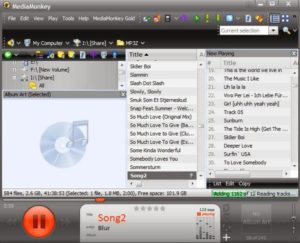 Features
It can play CDs and digital audio files such as MP3, AAC/M4A, OGG, WMA, MPC, APE, FLAC, WAV, WMV, AVI, MP4, MKV, etc. You will be able to fine-tune your audio using an equalizer or hundreds of available dsp audio-effect plug-ins.
You can burn your audio/video CDs using integrated burner. Burn Data CD/DVDBDs to backup your movies/music collection or for playback on any MP3 CD/DVD player. There is no need to manually copy and arrange directories – just choose artist, albums or playlist and burn.
Sync audio and video files with your Android, iPhone, iPod and other portable audio/video devices.
You can share audio/video files with TVs, BD Players and other UPnP/DLNA devices.
Record and convert any audio/video files.
Music is a great and lightweight media player. You can use it to organize your library, tag your songs and download additional data about your tracks. It supports syncing to mobile device as well and it has simple and user friendly interface.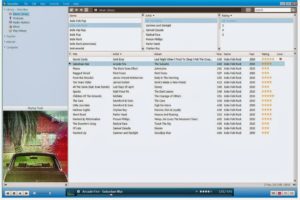 Features
Manage all your media and supports a number of formats including MP3, MP4, AAC, MPC, OGG, FLAC, APE, TAK, WMA, WMV etc.
Sync android phones, USB drives, some iPods and many other portable music device.
Customize player skins, layout and views.
Use advance audio features like 10 bands equalizer, crossfade, WASAPI and ASIO playback.
An integrated browser that let you to browse for just about anything in-player. It is useful for browsing plug-ins, skins etc.
Foobar2000 is an advance audio player for the windows operating system with amazing flexibility and customization. This player is lightweight and has user-friendly interface. The player features a variety of plugins and support wide range of audio and video format. Many of the standard features of the foobar2000 are similar to the most famous audio player Winamp.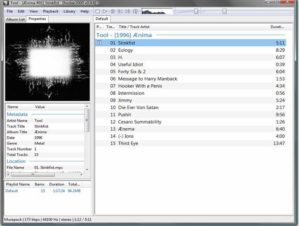 Features
It supports MP3, MP4, AAC, CD, Audio, WMA, WVA, FLAC, Vorbis, Opus, WavPack, AIFF, SND and more.
Easily customizable user interface layout.
Advance tagging capabilities.
Support for ripping audio CDs as well as transcoding all supported audio formats using the converter component.
Another excellent media player is VLC Media Player. VLC has a highly portable framework and works on different platform. It is absolutely free and available for Windows, Mac and many Linux. It has user-friendly interface and easy to use. Also you can Cut, convert and resize a video using VLC media player.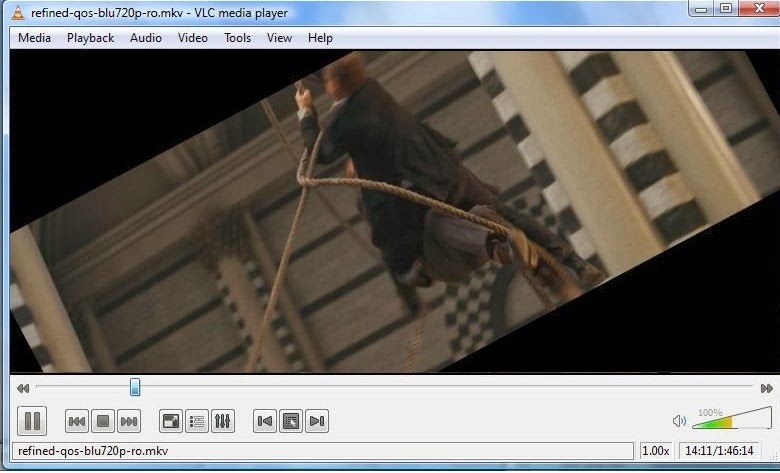 Features
Plays most media codecs without installing any codec packs: MPEG-2, DivX, MKV, WMV, WebM and MP3.
Runs on all platform: Windows, Linux and Mac.
Can play media straight from files, discs, devices, devices and webcams.
Can play media straight from a stream video URL, Support HTTP, MMSH, RTSP and raw format.
PotPlayer is an intuitive and a powerful media player for windows. Its feature packed, easy to use and provides awesome audio/video quality. It feels similar to that of the KMplayer. Lots of options and great features make potplayer definitely worth checking out.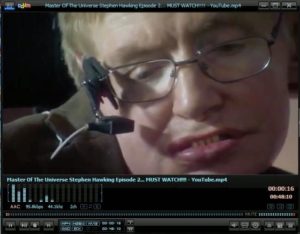 Features
It has a simple and sleek interface and has high quality playback.
Support for most audio/video formats and DVD.
Digital TV device support. Live broadcasting.
In-clip repeating that let you define a point between which the media file will constantly repeat.
And much more…
Conclusion
These are the top 5 best media player for windows, but there are still a ton of others also available like All2Show, SongBird, KMPlayer, JET audio, iTunes, SMplayer etc. The above list is based on many parameter such as Quality, interface, performance etc. But ultimately the choice comes down to your own preferences.
If you know any other Best media player then let us know in your comment.