YouTube is a very popular and the largest video sharing site that has millions of users all over the world. When it comes to streaming movies or any kind of video clip, the first site that comes to our mind is YouTube. It is all-time favorite and is the most viewed website. Every one of you is familiar with YouTube video streaming site. Well, if you are bored and want to explore something new then here we bring to you the top 10+ best alternatives sites of YouTube. You can choose to try out from the below lists.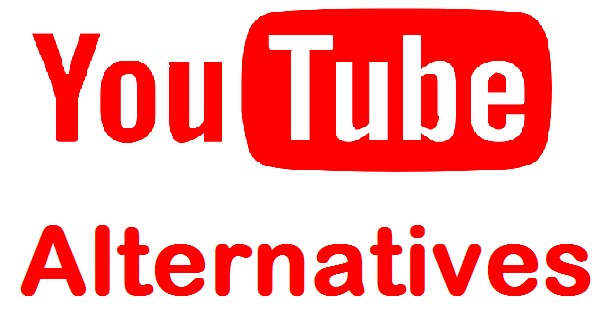 YouTube enables the users to stream, watch online videos of your favorite, TV shows, reality shows, and movies, upload videos, and create your own playlist and much more. But this is not only one place where you can upload or watch your favorite shows. There are also other best alternative website of YouTube with exciting features in store for you. Let me tell you, these alternatives are much better than YouTube as well. With the number of video streaming sites increasing, it becomes a bit difficult to pick the best one. So, here are the top 10+ best sites like YouTube and let's check them out!
Top 10+ Best Alternatives of YouTube
#1: Metacafe
Metacafe is a popularly known video site which is also one of the best YouTube alternatives. This is a free video download site through which the users can download or stream online videos of their favorite. Metacafe video site is also awarded as the third largest and best video streaming sites on 2006. This YouTube-like site has a very good user interface and lets the user download any video at a faster speed. If you want to download any of your favorite videos from Metacafe, you have to first visit the official page of Metacafe and search your related video keyword in the search engine bar. As you get the video link, you can click on the download button with the video downloading formats available on your device.
#2: DailyMotion
DailyMotion is everyone's favorite and a most visited website too. This video site is also best YouTube alternative and also the second largest video site online worldwide. The website has over 112 millions of visitor's everyday visiting for the purpose of downloading or uploading videos. This website provides its visitors the best potentiality to upload their videos. And also to go on viral so that people around the world view your videos. The maximum video uploading size is 60 minutes in length and allows up to 4 GB in size with HD 1080p resolution. The website's interface is quite alike of YouTube and you will be able to find the latest videos, most trending videos on the homepage. In order to upload any videos, you just need to register with DailyMotion and can start uploading your videos.
#3: Veoh
Veoh is another free alternative of YouTube and you can give it a try for any video upload or download. Here, once you upload the videos, you also have the option to share your videos efficiently. The video upload size with Veoh is indefinite so the users can upload videos with any size. Veoh has a very good and clean UI design and also comes with exciting features where it enables you to send personal messages, form groups, forums, add friends and lot more opportunities. To upload or download videos, you can go its homepage or search for the videos and get it on your device.So with all of this amazing features this is also one of the best sites like YouTube.
#4: Vube
Vube is a new video site and most of you might not be aware of this amazing site. This site is also the best alternative of YouTube where you have the similar options to upload videos. Vube has been live since 2013 and it is among the top 100 most visited websites across the world.  This website has not only made its place as one of the most visited sites but also gained massive traffic due to its well-organized marketing strategies. Once you start browsing Vube you will definitely experience clean UI design and better browsing experience too. Here in this site, you can freely upload your videos but you need to make that you have registered with Vube for free and get started.  The UI is clean and simple to understand, the browsing experience is also decent.
#5: The Internet Archive
The Internet Archive is also the best alternative of YouTube. All the videos content on the Internet Archive are part of Wayback Machine. This website has a huge database of videos collection in its library. You will find videos of various kinds like from entertaining videos to reality based documentary videos. Just like a YouTube, The Internet Archive also allows its users to upload their videos to the archive. So, if you are looking out for the best alternative of YouTube then The Internet Archive is a must try the website. Presently, this website is running a contest for the users to generate good quality content.
#6: 9Gag TV
Most of you might be quite familiar with the video site called 9gag TV right. Well, 9Gag TV is also the best YouTube alternatives where you can find various entertaining videos like memes, GIFs, even images, and much more. This video is good time pass browsing whenever you are free and bored because it has many funny videos that will bring laughter. But you need to careful enough while browsing 9Gag TV during your office hour as there is NFSW video section that you must avoid it.
#7: Vimeo
Vimeo is one of the best alternatives of YouTube and also the first video sites that comes with HD supported video playback. Vimeo allows the users to add it on your daily website's list although this site allows only the user generated videos. But Vimeo aims at laying down the best quality videos in various categories for its website. In this site, you will come across that all of those videos are ad-free and so the users will not be disturbed while viewing the videos. Overall, you will experience a better user experience once you start browsing Vimeo. So you can also use this website, as it is also the sites like YouTube
#8: Crackle
Crackle is owned by Sony Pictures Entertainment and also the best alternative to YouTube where you can stream online TV shows, movies, videos, Hollywood movies and much more from any network. Crackle has earned some critical acclaim for its original content and this site also have huge collections of good videos, and TV shows that you may want to watch it. So, if you are looking for the best alternative of YouTube then Crackle is all set to give a better experience of browsing.
#9: MySpace
Well, not many of you will know about the video site called MySpace that came into live in 2000 and it has then turned into a precursor to Facebook. But still, now, this site is running and nowadays, this site is also seen putting the best effort and focusing on videos. But the interesting thing about the site is that, you will find here almost all the videos are interview related to celebrities, sports stars, musical and much more.
#10: TED
TED is also a good website and the best YouTube alternatives too. If you are searching for video site an alternative to YouTube then TED would be a perfect choice. Here, you will find various exciting features that the websites offer its users. The website has more than 2,300 talks covering the whole topics like business related, designs, technology, global issues, and science. While most of the talks are very funny and most of it are emotional ones. Most of the talks have something to teach you as well as learn from while the rest talks are for entertainment.
#11: Flickr
Find another good similar sites like YouTube that you can opt for. This site lets the users upload and also share their videos. Flickr is actually used for images hosting. If you want to upload videos on Flickr, then you must sign up or register for free after which you can start uploading your videos in various quality just like YouTube. Flickr also offers its users free registration along with 1TB memory so that the users can have an unlimited storage facility and spacious.
#12: Blip.tv
Blip.tv is a cool video site that you can try if you are looking for an alternative of YouTube to upload videos or download videos with high quality. All the videos here are arranged according to its category wise so that the users can easily find their favorite videos. At present Blip.tv does not allow for new registration and due to that, you will not be able to upload any videos except browsing.
Conclusion
So, these are the top 10+ best alternative of YouTube listed in the above and must try sites for watching your favorite shows or upload any videos. If you are looking for best sites for YouTube alternatives then you can try out these sites and have fun. Or If you have any other favorite sites name those are well alternative option to the YouTube website then please let us know by commenting below in the comment box. Go through the sites and also mention which one is your favorite among the list.