VPN or Virtual Private Network is one of the best way to protect your privacy and security while browsing or accessing internet at your home or any other public Wi-Fi hotspot. Buy not using protection, you may lose your personal information from your device. When it comes to android, this mobile operating system is most used in the world and it is most vulnerable too. There are many hacking tools available out there too, to steal information easily from android phones. So I will recommend you to use at least a single layer protection while using internet from your android device. So what security one should install in his mobile?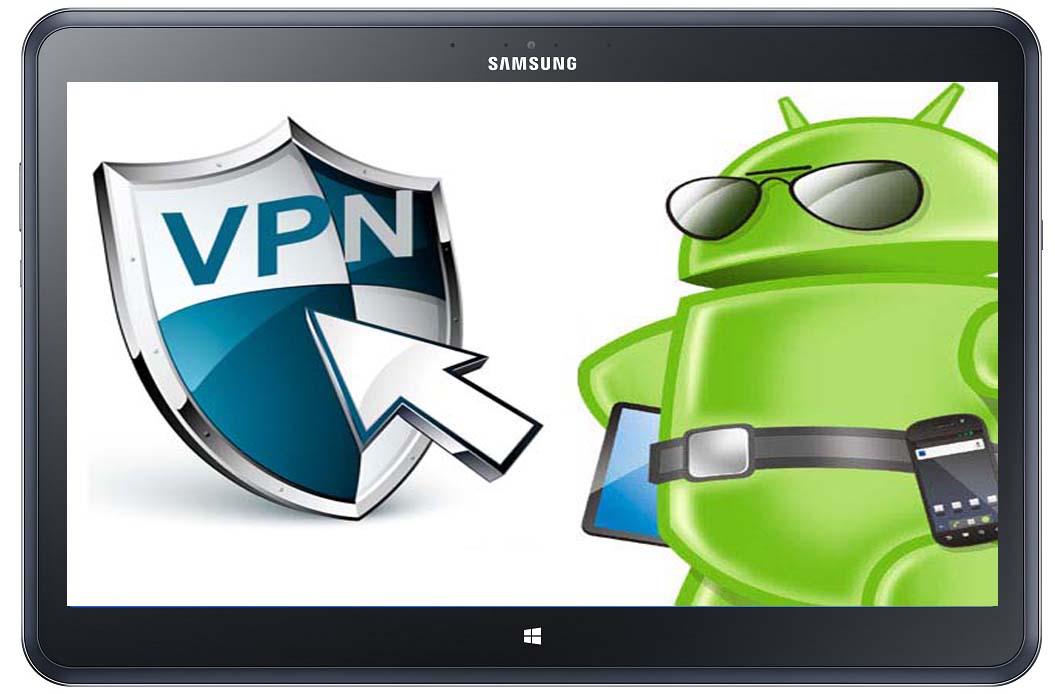 There are some VPN apps available in Google Play Store to browse internet anonymously or sometimes you can take advantage of them by using VPN if something is blocked in our country side or in a specific region.
Top 10 Best Free VPN Apps for Android
Hola Free VPN
Hola Free VPN is made especially for those people, who are looking for a completely free VPN app with some great features in it. It provides access to geographically blocked content by breaking the encryption between the device and web address. This amazing VPN app have a list of servers which are located in more than 190 countries, which helps you to get connected with the nearest server and speeds up your browsing.
Download Hola VPN from Google Play 
Hotspot Shield VPN and Proxy
I am posting this app on second position but believe me it is the best VPN app available right now for android mobile devices. There are approximately 330 million downloads around the globe of this awesome VPN app. There are some features in this app which can't be found in any other app like banking-level HTTPS encryption to secure the Wi-Fi connection. By using this app, you can also access blocked websites.
Download Hotspot shield VPN from Google Play 
Hideman VPN
Hideman VPN is an easy to use app which is downloaded most of the times in a week. There are more than 1 million persons who are currently using it. It is available for free, hence it is most loved VPN app for android mobile device out there. It works on the algorithm of strong 256-bit encryption, which hides your identity and IP address while you browse online to access any content on the web.
Download Hideman VPN from Google Play 
Speed VPN
SpeedVPN is best free VPN app available for android mobile device. It is downloaded by more than 5 million people. It unblocks geographically restricted websites including Google, Facebook, Twitter and YouTube. One amazing feature in this app is that you can connect to any of the server of the list, and the session will automatically end after 60 minutes of connectivity. If you still wish to get connected with the same server, then you can do it with a single click. No root, registration or settings required to run this app.
Download Speed VPN from Google Play 
Flash VPN Proxy
Flash VPN Proxy is a new VPN service and not very well known in the market. But using this app, you can get connected to any of the best suitable servers with just a single click, not registration or configuration is needed to do so. There is no time limit too, so you can use any of their server for unlimited of time. It encrypts your outgoing traffic to ensure maximum safety.
Download Flash VPN from Google Play
Hide Ninja VPN
As the name suggests, this app hides all your android mobile information on the web and allows you to browser web anonymously. Hideninja VPN is available for free and have many advanced features as well. It encrypts all of your incoming and outgoing data packets to ensure ultimate privacy. It also helps you in tracking from advertisers or hackers while you do online activities. If you live in a country where a certain service is blocked, then there is nothing except this which can help you out.
Download Hide Ninja VPN from Google Play 
Cyber Ghost
CyberGhost provides ultimate privacy and security to its user. It is also a paid app which is used and trusted by more than 3.5 million people out there. This app is made especially for those who often do online banking transactions, because CyberGhost provides banking-level security. By using this app you can choose among 23 servers located in 15 countries in the free version, and the number increases to 300 servers in 23 countries when you buys premium version.
Download Cyber Ghost VPN from Google Play 
Secure Line VPN
SecureLine VPN is made by AvastSoftwares, so it means it can be trusted more than other apps of this list. It helps you to protect your online identity. Although it is a paid app, but you can try it for free for 7 days before making your mind to purchase the full version. It encrypt your connection on unsecured public Wi-Fi, which blocks hackers to steal your login and banking information stored on your android mobile device. This is one of the best VPN app for android right now.
Download Secure Line VPN from Google Play
HideMyAss VPN
HideMyAss VPN is the world's most used and trusted premium VPN service. It have the biggest global network too. If you spend most of your time online, then you can't get better than this. This app helps you to be safe from hackers who tries to steal your identity and data snoopers invading your privacy.
Download Hide my Ass VPN from Google Play 
Tiger vpns Android VPN
Tigervpns Android VPN is a unique and other kind of VPN app for android. You have to sign-up first to use this app, after signing up you will get 500MB free trial traffic on Android 4.0 and later devices. You can either choose manually from the list of servers from 11 countries or it will be done automatically. For Android 2.1 to 3.2 devices, 100MB free trial traffic is given on the sign up.
Download Tiger VPN from Google Play 
Conclusion
So this is the end of this post my friend. These VPN apps for android can really help you to browse the internet more securely. Although there are many more VPN apps available for android devices out there, but the apps mentioned above are best among them. These apps can be very useful for those people who often do banking transactions from their android mobile device.There are many ways to access the region-based blocked content as well but VPN software/apps provide a handy way to do so. So I hope the apps mentioned above will work great for you too, as they did for others. Do let me know your views on this post via comments below.