VPNs or Virtual Private Networks have been around for a while, but till now they have not got the attention they deserve. People who are tech-literate or often use internet are only well aware of VPNs and their working. There are tons of paid options out there, but many of the free options are perfectly serviceable for the average user. So if you are one, with no budget, still want to have VPN can consider our picks for Top 5 Best Free VPN Services 2015.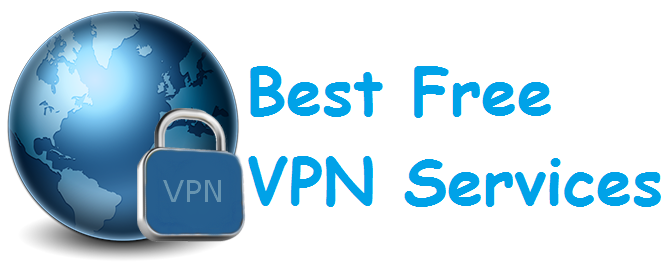 A Virtual Private Network or VPN is a great way to surf the web more securely or access video content that is blocked in your country. VPN technology is also used by individual Internet users to secure their wireless transactions, to circumvent geo restrictions and censorship, and to connect to proxy servers for the purpose of protecting personal identity and location. Top 100+ Free Proxy Server List
Top 10 Best Free VPN Services/Clients 2015
Hotspot Shield VPN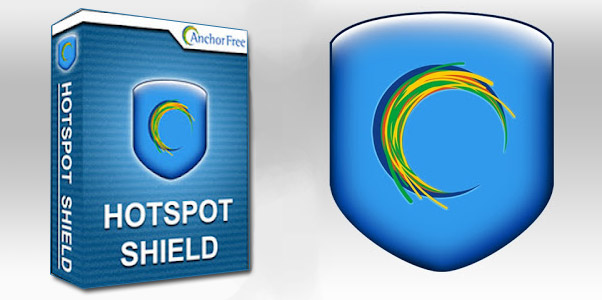 Hotspot Shield VPN is the only VPN service in the world, which have got tons of great press from CNN and the New York Times. The user reviews just works as the cherry on the cake for them. There are many special features in it, which is not offered by any of the other competitor service. Hotspot Shield VPN is available for PC, Mac, iOS& Android, and it's very easy to tell when the VPN connection is on or off. It also warns you if you are about to access a website that has been linked to malware or phishing. The free version of Hotspot Shield is ad-supported, so you'll have to upgrade to Elite status ($29.95/year) if you want to go ad-free.
Cloak VPN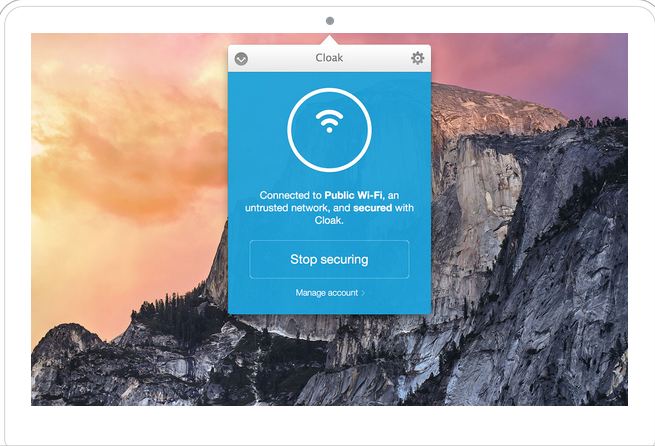 Cloak VPN is just another great service to consider when it comes to free VPN. It offers a 30-day trial to each user, after the trial period expires, you will have to buy it on a monthly package, which costs only $1.99/month. Downloading and installing the app is extremely simple, though you do need to register on the Cloak site, rather than being able to register from within the Cloak app on your mobile device if you want mobile VPN coverage. You can get additional free data cloaking when you tweet about the company. However the only drawback about it is that it is only available for Apple products, such as iPhones, iPads, iPods, and Mac computers.
Cyber Ghost VPN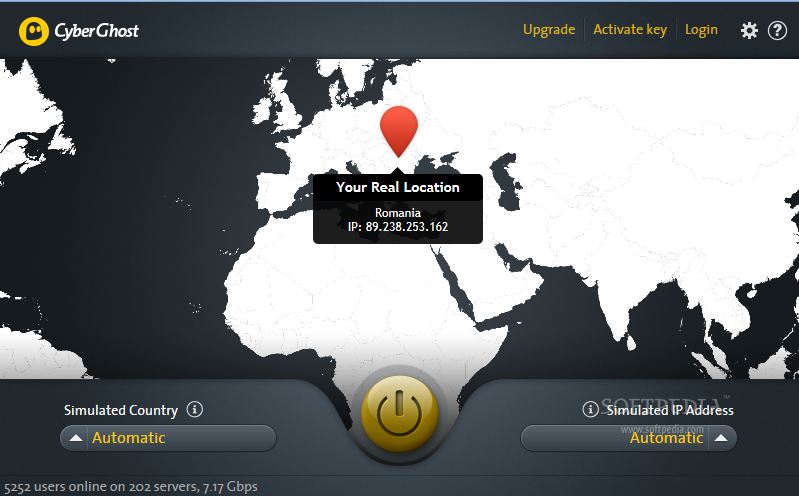 CyberGhost VPN top of the list of best free VPNs providers by MakeUseOf.com. CyberGhost VPN is available for Android, iOS, Mac, and Linux, as well as for Windows. This service is free, and the app comes with really great features, and with user friendly interface. There are free and paid versions available. Those users who have free plan have access to 22 of the 200+ servers, where as premium users get access to all of the servers. Premium plans of CyberGhost VPN start at $6.99/month. Another great thing about this service is that it accepts BitCoins too. So you if you about to download any free VPN, don't forget to check out CyberGhost VPN.
Tunnel Bear VPN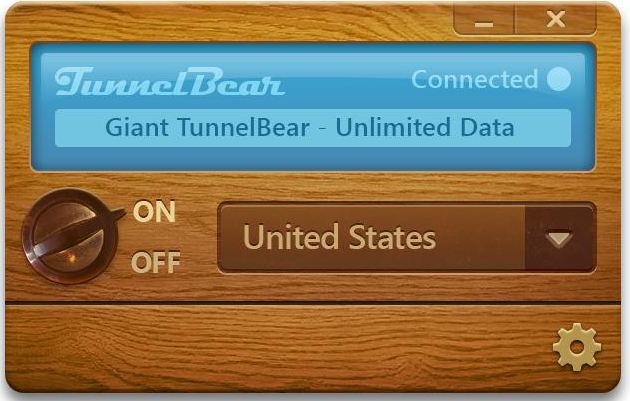 So if you are a user, which also consider looking of an app before using it and you are searching for a VPN which looks beautiful then TunnelBear can turn out good for you. The Next Web called TunnelBear"The Most Beautiful VPN App We've Ever Seen." It is available for iOS, Android, PC, and Mac. If you exceed 500MBs of free data in a month, you will need to upgrade to a paid plan to keep using TunnelBear. Paid unlimited plans start at $4.99/month, or $49.99/year.
VPNBook VPN Service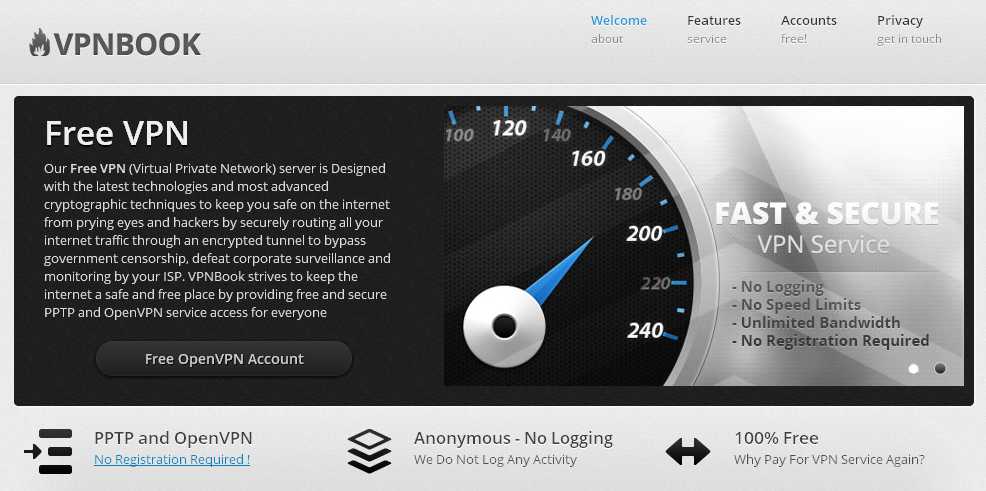 VPNBook is a free VPN service that has a 4/5 rating on PC Mag. The downloading and installation process is bit complicated and you need to have some tech information in need to install it successfully, but there is a plus side of it too that you don't have to register on the site before using it. It works well on Windows, Mac OS X, and Linux. iPad and Android are also supported. However it is not confirmed yet, but the VPNBook claims to use encryption techniques such as AES-256 and AES-128.
OkayFreedom VPN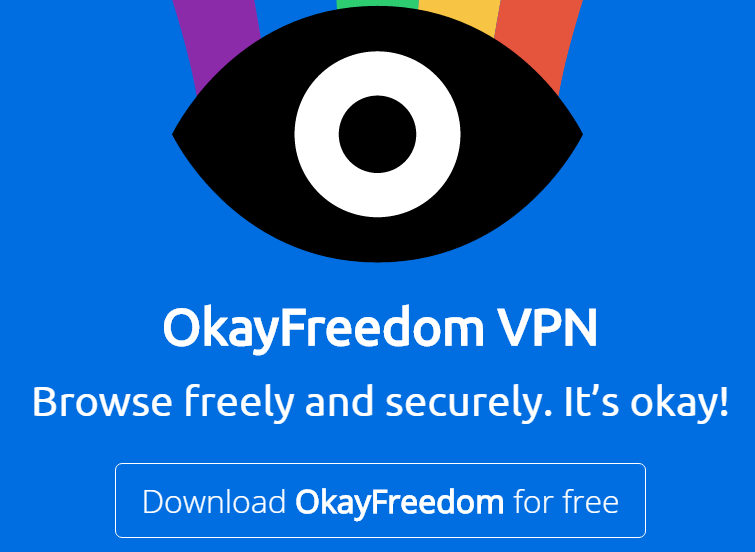 As the name suggests, OkayFreedom is a VPN service which believes in freedom of people. It allows you to browse secretly and encrypt your connection to unblock sites that are beyond your access. There is an option in this tool which allows you to choose locations among Germany, America, France, Switzerland and many more. Unfortunately, their are two versions of OkayFreedom VPN, one is free and other one is paid. Free version allows you to use 500MB of traffic per month, and you can make it 1GB if you refer others to use this service.If you are a Windows users, then you are lucky, because OkayFreedom is available only for Windows currently.
Private Tunnel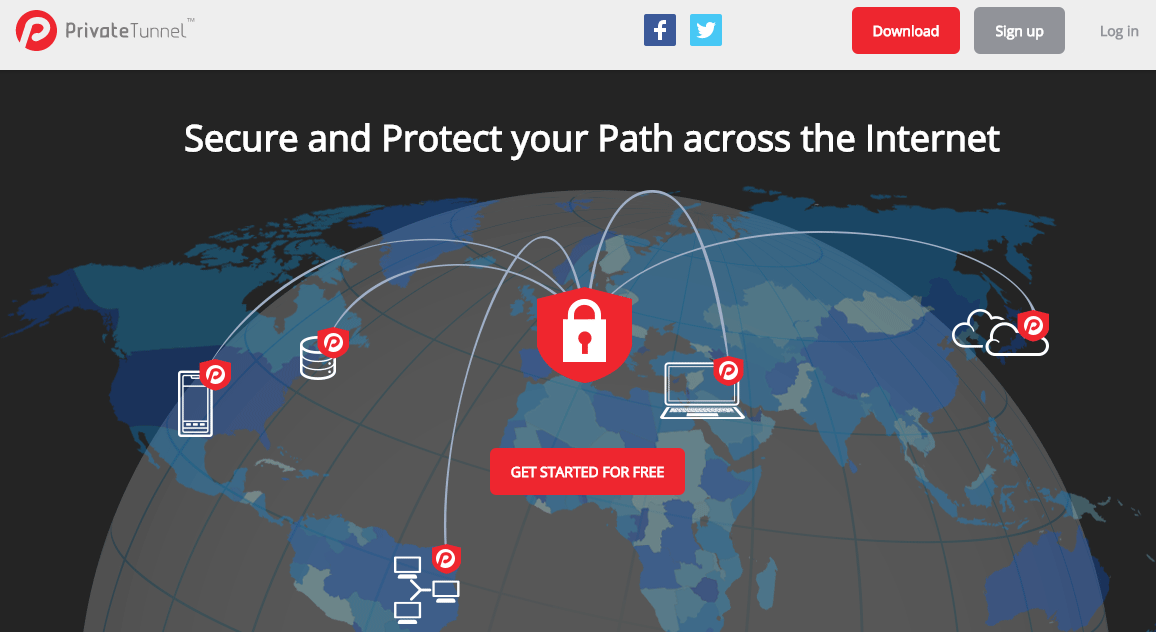 When it comes to VPN, Private Tunnel is known as the most trusted VPN client around the world. By using Private Tunnel you can browse internet anonymously and you can connect to VPN servers in the US, UK, Switzerland, Canada, and Amsterdam. It is also a paid software, but you can get 500MB of free data and you can even earn more free data by referring friends to it. Along with it they have a plan of $12, $20 and $50 which gives you 50GB, 100GB and 500GB data respectively. This is very popular because it is available for Windows, Mac, iOS, and Android devices.
IPVanish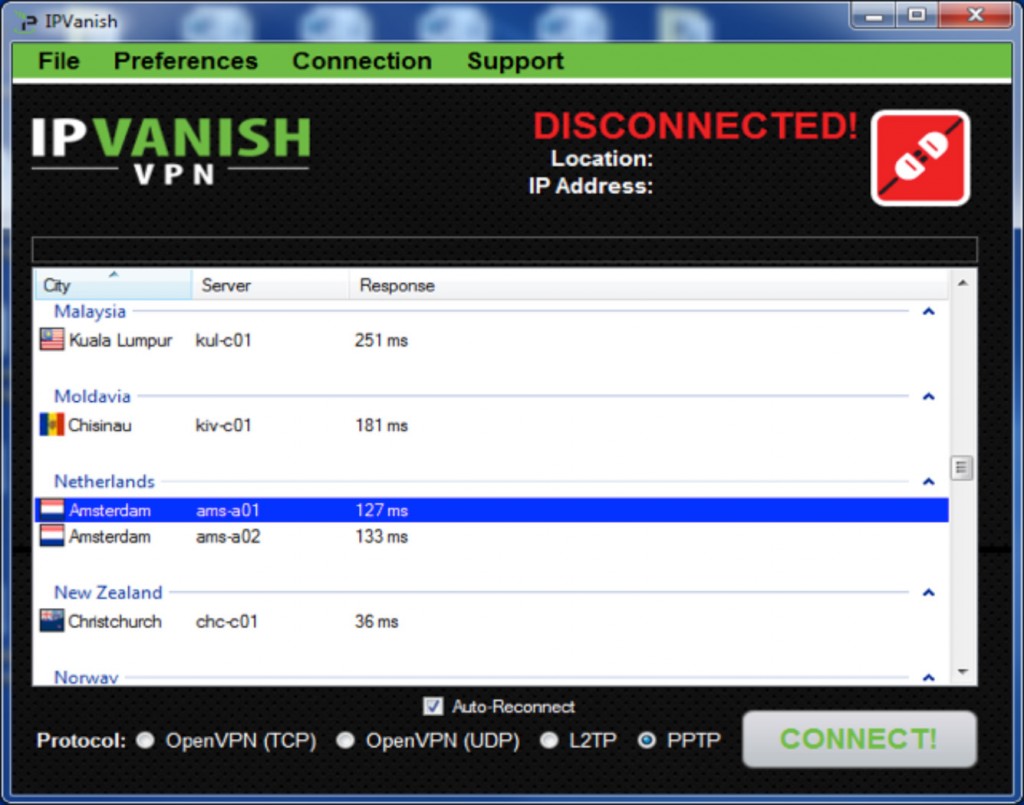 IPVanish is not just a VPN service, but it offers a lot more. When you connect to internet with it, they use shared IP addresses, so when they say no one has any idea what you're doing when you're connected, they mean it. IPVanish VPN software can be downloaded from its official site for free and it is available for Windows, Mac, iOS, Android, Windows Phone, Ubuntu and Chromebooks. There is a feature in it named multiple connection protocols which connects and sends data packets from different protocols, so hackers will not be able to track you data to get into your system, a safe thing. They have their servers in more than 230 countries, so you don't have to worry about privacy.
Private Internet Access (PIA)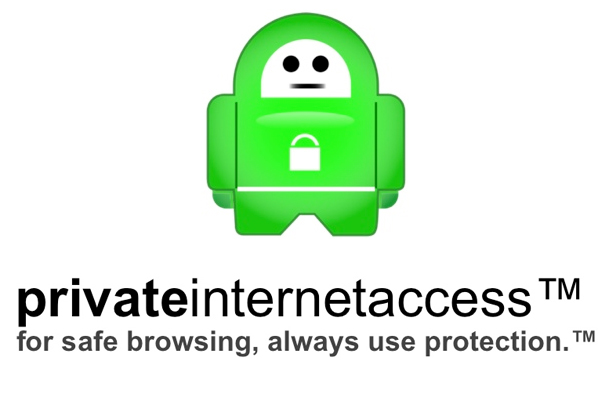 Private Internet Access is another great VPN service which encrypts your data connection and provides you with an anonymous IP to protect your privacy. PIA also anonymizes your connection and helps you get around regional content restrictions by giving you a choice of exit servers. Private Internet Access can be used on Windows, Mac OS, UNIX, iPad, iPhone, Android and many more devices. They also offer IPSec/L2TP, PPTP and SOCKS5 technologies which gives an extra layer of protection to you.
Tunnel Guru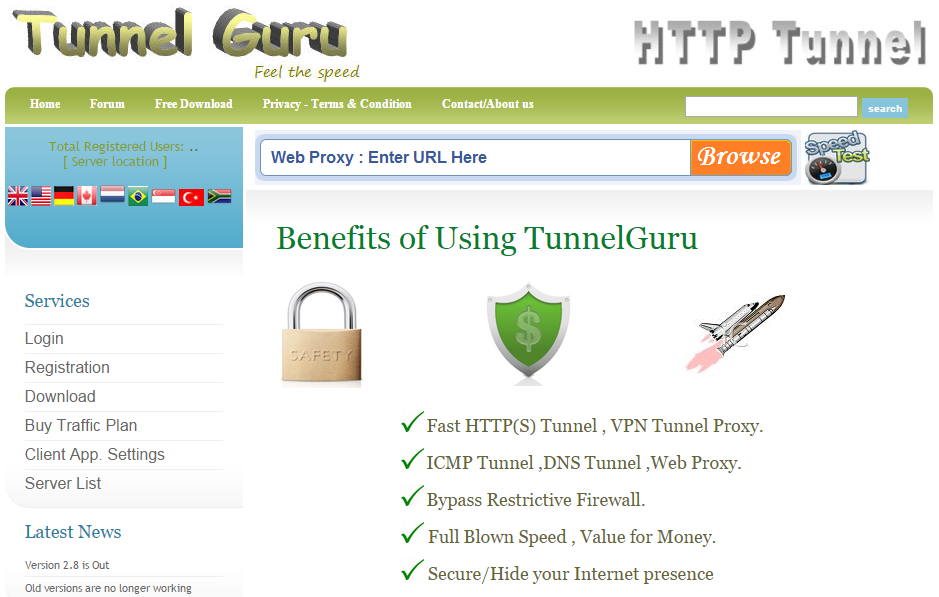 Tunnel Guru is another great free VPN service which you can start using right after landing on it's homepage. There is windows, and android version available of it so you can enjoy unmatched web safety wherever you want. When you will connect with Tunnel Guru, it will create a hole in Firewall, and makes your connection more secure. The most amazing thing about Tunnel Guru is that it doesn't slow down your internet speed like others.
Conclusion
So this is it, right now we have only this for you in this post. Hope you have got what you are looking for. From a user perspective, I will recommend you to try any of the above services first; even then if you are not satisfied then you can head back to any paid service. Although there are many more free VPN services available out there, but these are the Best Free VPN Services of 2015 which you can rely on. If you know any other great service and you think can beat any of the above service, the do let us know via comments below. We would like to add that in our list.